Swiss Web3 Adult Company "Bitcci" Gives Tokenized Company Shares to 100.000 Models For Free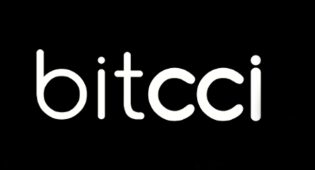 The bitcci Group AG just launched "fancci", a new web3 community platform for adult models and content creators (open beta). This site allows models/creators to post their content for their fans, and sell content directly through the platform, with a maximum of 87.5% revshare.
In addition models/creators can maximize their earnings by using the fancci 6 level referral program to generate passive income. According to the company's spokesman "this new platform provides some new monetization and entertainment features and offers company co-ownership for everyone within the bitcci ecosystem through blockchain technology (tokenization of company shares known as bitcci Equity Tokens).
Gamification elements enable models/creators, members, studio and affiliate partners to earn tokenized company shares based on their achievements, activities and performance."
The roadmap for 2023 gives adult models and content creators access to a lot of entertainment and monetization features.
The bitcci Group AG is a group of public stock companies from liechtenstein and switzerland, which aims to revolutionalize the online- and physical adult entertainment industry.
One part of the bitcci ecosystem is the crypto based payment solution "bitcci cash", which is a part of the "bitcci bank" concept. After a successful issuance of bitcci cash tokens in July 2021 and listings on the crypto exchanges WhiteBIT, BKEX and Hotbit in 2022, more people can now access and use this innovative payment system. The bitcci Group is already working on optimizing the system to a layer 2 solution to make bitcci cash related payments verified in a few seconds, with very low fees. bitcci cash is prepared to be launched as a payment system on the fancci platform, so bitcci cash has its first use case.
By creating a cryptocurrency with the purpose of improving payments and payouts, bitcci Group AG provided a new way for models, creators and businesses to be compensated for their work quickly and securely.
The bitcci Group AG will tokenize all of its 50 Billion company shares on the Ethereum Blockchain in May 2023. So the bitcci Group AG is the first fully tokenized company in the adult entertainment space.
The tokenization of securities has lots of advantages like increased efficiency, reduced cost, improved liquidity and increased transparency while transferring and handling securities. The Boston Consulting Group estimates that asset tokenization will reach $16 trillion by 2030.
The bitcci Group has laid a strong foundation for the future, to create a ecosystem, where everybody can be a shareholder and benefit from the growth of the company. Of course the bitcci Group AG will apply an ISIN Number (International Securities Identification Number) and prepares the listing of the bitcci Equity Token on Exchanges.
At this moment only qualified investors are able to participate and become a shareholder of the bitcci Group AG during the bitcci Equity Token Private Sale.
The bitcci Equity Token STO Public Sale (security token offering) is scheduled to be launched in late Q2/2023 – after the financial regulation authorities have given their approval to the securities prospectus. This will give the public / retail investors the opportunity to get bitcci Equity Tokens for smaller amounts too.
Comments are closed.