Treats, Not Tricks: DDF Upgrades Search, Adds New Features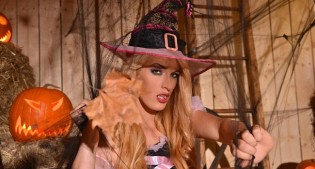 HUNGARY – DDF Network has several treats in store for consumers and affiliates this Halloween. The company's new Halloween erotica — along with all the other niches surfers seek — will be easier to find using upgraded search capabilities across the entire network.
In addition, DDF has added "Coming Soon" and "What's Hot" sections to tour pages and the members homepage.
Searching a 12-year archive of more than 12,000 exclusive scenes is no easy task, especially when a studio adds new scenes daily. That's why the tech gurus at DDF implemented a new scheme called "Free Word Search" that allows members to drill down through the content using criteria like keywords, tags and story text. The feature is accessible on all website pages.
But the company didn't stop there: The upgrade also includes redesigned porn star and scene search functions. According to Marketing Manager Paul, the task was time-consuming.
"The key to having this [feature] work top-notch was to go back into all model profiles in the database and make sure they were tagged correctly," he said. "We also had to update the profiles with current keywords, so they'd show up in searches. The same effort was put into the scenes.
"More options for search are also available now," he continued. "We've added the ability to filter by alphabet, gender, recently active, rating, popularity, websites, scenes, sates and tags. We've also added a randomizer that allows members to find scenes they may not have known existed."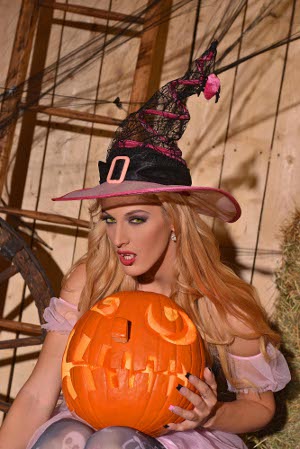 The new search capabilities rolled out at DDFNetwork.com this week; other sites will follow, Paul said.
The "Coming Soon" and "What's Hot" sections also aid members in finding exactly the content they seek across the network's 13 websites. Because the new sections also appear on DDFNetwork.com tour pages, potential members are able to see the breadth of content DDF offers across its network, as well as what's coming up. Both kinds of "teases" increase conversions, Paul noted.
The new sections "launched with the Halloween season in mind," he said. "Here, DDF displays scenes for particular seasons such as Halloween, Christmas and New Year. The feature brings to light all the scenes in the network for that event in one place. We also feature special models in those sections, especially the Hot Model of the Week and Hot Model of the Month."
Paul attributed DDF's recent win of the Galaxy Award for Best Network, in part, to the company's nearly constant upgrades and content additions. The tech staff currently is working to redesign model and scene pages, and Paul said he expects those updates to launch before year's end.
"Now is a great time for affiliates to cash in with 'the Best Fucking Network in the Galaxy,'" he said with a grin.
The company's affiliate program, DDFCash, pays $35 per sign-up or as much as 70-percent recurring revenue share. For more information, visit DDFCash.com or email the webmaster.
Comments are closed.