New TV Show to Explore British Adult Business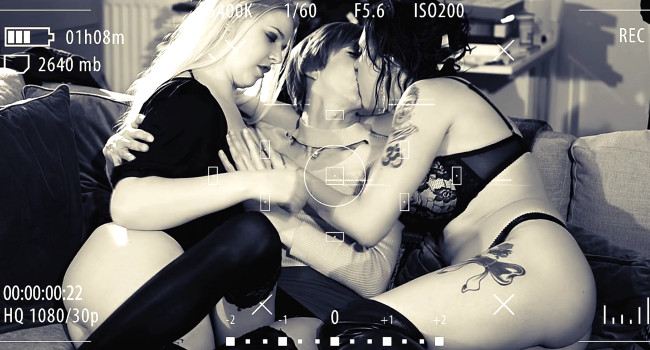 LONDON – A new television show set to launch early this year will "explore the hidden depths of the British adult entertainment business."
Previews describe Sexposed as "a magazine-style television show with bite-sized articles covering all areas of the adult entertainment industry, aiming to blur the lines between the mainstream and the underground by bringing sexual entertainment to the front." Trailers are here.
The producers of Sexposed claim the series will take viewers into the "secret world" behind the scenes of the U.K. porn industry and into the boudoirs of webcam performers. In addition to filming the workaday business on adult film sets, the camera also captured the goings-on at kink parties and private swingers events, as well as the daily lives of British adult performers.
The producers teamed with industry trade groups UK Adult Producers (UKAP) and Adult Industry Alliance (AIA) for an exclusive adult industry screening of the first two episodes. The RSVP-only event will take place March 2 at the Sanctum Soho Hotel's Cinema in London. A question-and-answer session with the production team will follow. Email admin@ukadultproducers.org to be placed on the guest list.
Comments are closed.