U.S. Company Wants Adult Industry to Speak Better English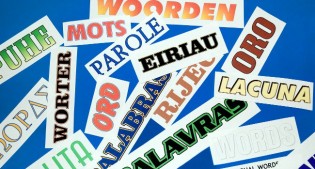 FORT LAUDERDALE, Fla. – "It would be great if everyone in the adult biz in Europe, Asia and South America spoke English as well as others do." So begins the marketing package from a new U.S. company that claims to be dedicated to improving the English-language skills of adult-industry insiders worldwide.
"English is the common language of business," an official announcement from Adult Biz English noted. "English as a second language. Most companies know that in order to do better business, their staff need [sic] better English speaking and writing skills. Please let your clients and colleagues know that we stand ready to Teach [sic] them."
The company offers several educational packages, all available online. An introductory course provides basic grammar and pronunciation assistance, while advanced and business courses cover additional and specialized skills.
Each course consists of five one-hour lessons per week for one month. Weekly one-to-one sessions are available via webcam, as are one-on-one coaching and practice sessions.
"Ask how to speak English better, and we will work with you on grammar, vocabulary words and pronunciation," the marketing package states. "The lessons are practical, visual, with pictures and videos. It is all about hearing and speaking English, as well as reading and writing English."
A newly added course offers assistance for those who speak English but would like to reduce their native accent.
The Accent Reduction course "is 20 daily Lessons [sic], each day consisting of many activities, from Listening [sic] to speaking — lots of listening and repeating," according to the marketing literature. "There are visual graphics to see, Videos [sic] to watch, words to speak out loud to practice and more."
The literature does not address whether instructors are fluent in languages other than English, or whether students must have a working knowledge of English in order to benefit from the basic class.
For more information, visit AdultBizEnglish.com.
Comments are closed.