VENUS FESTIVAL – Full-Service Corona Package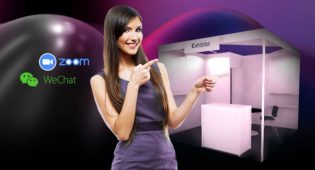 The corona numbers are slowly decreasing and vaccinations are increasing worldwide. Numerous customers and interested parties have already decided to attend this year's VENUS from October 21st to 24th 2021 in Berlin and we still assume that the VENUS Festival will take place. Nevertheless, it is possible that travel restrictions still exist in some countries and that a participation on site – especially from overseas and Asia – will not be possible.
In that case or if you don't want to travel, you can benefit from our full-service Corona package: You don't have to take part at the VENUS Festival in person, you even save time and money and still have a professional presence at the trade fair.
Comments are closed.