VideoStorm Sweden releases affiliate program for new video vault software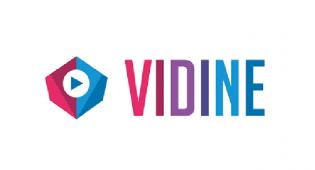 VideoStorm Sweden is releasing Vidine as a new subscription based video software. Vidine is a Windows PC based software to manage large collections of downloaded video files. With the release of the software, VideoStorm Sweden invites affiliates to its CCBill based affiliate program (https://vidine.net/ccbill/affiliates/signup.htm ). Vidine is a thumbnailed video management software for your PC that provides speed and privacy and is made specifically for large video collections.
Vidine automatically extracts thumbnails from all your videos and store them in a searchable video catalog. The program lets you browse all your videos from one single place. It presents videos as thumbnailed video walls giving an instant overview regardless of where the actual video file is stored. By clicking on a thumbnail you can start playing the video from the time of the thumbnail. Vidine is a perfect complement offer for affiliates to services where users work with video, create video or download videos. Vidine users tend to spend more time with downloaded video as they build and manage their video collection. Affiliates earn 30% lifetime recurring payments on all signups.
For more information about the software please visit https://vidine.net/ccbill/
Comments are closed.