100% Exclusive, 100% Portuguese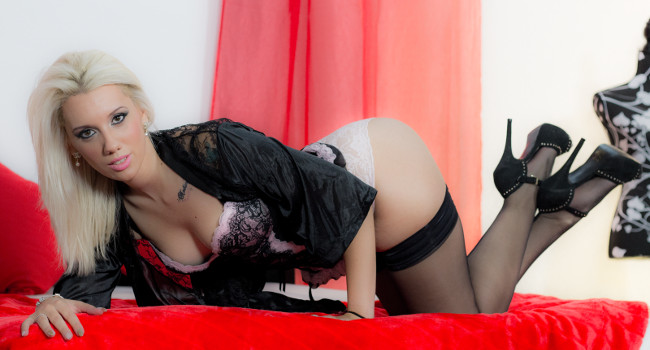 PORTUGAL – A purveyor of Portuguese porn has rebranded and moved to a new affiliate network.
Porntugal, formerly PornLowCost, made the name change to better reflect the site's content, which is 100-percent exclusive. The steamy scenes star some of Portugal's hottest women, all lensed in high-definition 4K format.
At the same time, the site segued onto the ModelCentro Platform. That means affiliates may promote Porntugal via the MCProfits program.
"We are very proud of the nearly 100 scenes we have already produced, starring truly local talent in original 4K video content," said Porntugal Chief Executive Officer Carlos Ferreira. "Working with ModelCentro has been a huge benefit to our brand, because it saves us so much backend time behind the scenes and allows us to focus all of our energy on what we actually do best.
"We are already the leading Portuguese adult company, and we have done a lot right since our start only two years ago," he continued. Now it's time to reach a large and international market, and I'd say without doubt that choosing ModelCentro as our platform was one of the best decisions we have made so far to achieve that goal."
The site's earlier "low-cost" branding reflected the initial strategy of delivering high-quality Portuguese porn at a low price in a market that is not used to paying for porn online, Ferreira said. The original brand was designed to develop an audience and establish the consumer culture needed to support better content. As the site moved up-market with a premium product present on local and international VOD platforms, PPV systems and mobile apps, Ferreira said he noticed a need for backend help. ModelCentro seemed a good choice.
"We noticed the niche needs early on, and we can proudly report that Porntugal sales started rising as web traffic became interested in their content while we worked together to advance their brand with even better traction," said Stan D'Aman of ModelCentro." Capitalizing on the momentum of more than 15 million views on the tubes, turning their product into something capable of fully monetizing the international market was the primary goal.
"All of the content is now available with subscription options starting at $6.66 per month, in English and Portuguese languages," he continued. "Affiliates with targeted traffic have a whole new way to cash in on premium Portuguese porn."
Comments are closed.