Terpon Names Michael Plante Events Manager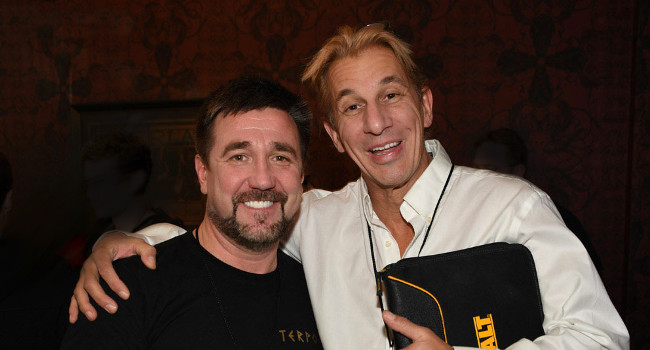 SWITZERLAND – Veteran adult industry events planner Michael Plante has joined VR webcam developer Terpon as events manager. Plante will manage the company's presence at all industry trade shows and gatherings.
"In our first year we learned quickly how important industry events can be for an adult company if they are utilized effectively," said Terpon Chief Executive Officer Jean-Claude Artonne. "We did a lot of strategizing and testing with various events inside and outside the adult realm, and we are looking forward to a robust presence on the show schedule in 2017.
"Michael continues to do a great job with Qwebec Expo and is attuned to what works or doesn't at the other shows as well," Artonne continued. "His expertise will be helpful, and his strong reputation for honesty and integrity are crucial for our company as we continue to assemble all the right pieces."
Plante said he believes his experience as founder and chief executive officer of Qwebec Expo will benefit Terpon's objectives.
"Having been in the industry for two decades, I have seen many products come and go, so I know exactly the kind of inertia that Terpon must overcome in proving to everyone that we have the endurance and reliability to be a strong technology partner for adult companies in the webcam sector," he said. "After meeting with Jean-Claude and seeing the long-term plans he already has in place, it's obvious to me that Terpon will be a key component of any cam model's career very quickly. Helping to explain that point of view with simple, truthful hands-on interaction at trade shows will be my top priority."
Beginning with the upcoming The European Summit show in Sitges, Spain, and continuing throughout the yearlong tradeshow schedule, attendees can expect to see Plante working on Terpon's behalf, he said.
The company is distributing 1,000 VR webcams to top performers for free, and deals are being signed each week by major platforms including ModelCentro and SkyPrivate, along with a number of studios.
For more information, visit Terpon.com.
Image: Terpon's video expert Mikael "Vid Vicious" Levy (left) and events manager Michael Plante.
Comments are closed.