December 22, 2017
by
admin
Harriet Sugarcookie Reaches out to Fans this Christmas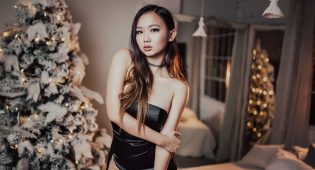 LONDON, UK –  Harriet Sugarcookie, founder of top men's lifestyle site Sugarcookie.com, is reminding those that are not celebrating Christmas with family and friends to contact her via email again this year.
In the new Sugarcookie.com article, Being Alone at Christmas, the star urges fans to write to her at a specially-designated email address, harrietsugarcookie@gmail.com – and check in with her on Christmas Day.
"Last year we got over 200 emails, Sugarcookie writes. "I think it's nice to know that there's at least one person out there that is thinking about you and hoping you're having a good day.
"When I first did the open email Christmas thing 4 years ago, I didn't have any expectations. The fact is, on Christmas day itself, I do very little… opening and responding to some emails sounded really easy.
"But the emails I got were so much more than I was expecting. I found out that out there, there are so many people who were going through the same thing I was. That is, the had these feelings that they couldn't let out or articulate properly."
Sugarcookie also posted another article recently, How to Not be Alone at Christmas, where she defended the act itself – "there are a lot of people that want to be alone on Christmas," reminding fans to enjoy the alone time.
"Try and remember the last time you really had a day of self-care. You could do whatever you liked, read a book, listen to music, have a bath and relax. You wouldn't have to worry about being interrupted and you have a day to just do whatever you wanted."
Email Harriet Sugarcookie Christmas Day at harrietsugarcookie@gmail.com, find her on Facebook at Facebook.com/SugarcookieMag and follow her on Twitter (@HSugarCookie) and Instagram (@harrietsugarcookie).
ABOUT HARRIET SUGARCOOKIE:
Adult performer, cam girl, model and lifestyle blogger Harriet Sugarcookie is the very definition of a 21st century porn star. The petite teen Asian beauty from London, England and self-described nerd has parlayed her fresh-faced girl-next door charm into an indie prestige lifestyle brand, Sugarcookie.com, chock-full of tech, film, fantasy football, free cam shows, pop culture, personal musings, advice columns and amateur hardcore reality porn with Sugarcookie's closest friends.
In the short time since the site's 2015 launch, which has already acquired an impressive 30,000 VIP members and over 300,000 monthly visitors, Sugarcookie.com currently stands as the leading adult site in the United Kingdom, and the bespectacled ingénue – and former awkward 'ugly duckling' – from London, England has since blossomed into an independent company boss who calls the shots on the production and distribution of every aspect of her site's personally-managed content.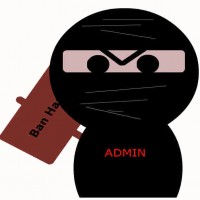 admin
YNOT Admin wields his absolute power without mercy. When he's not busy banning spam comments to hell he enjoys petting bunnies and eating peanut butter. He recommends everyone try the YNOT Mail (ynotmail.com) email marketing platform and avoid giving their money to mainstream services that hate adult companies.
Related Posts
United Kingdom – Sex-positive men's lifestyle brand Sugarcookie.com, polled its readers and found 1 in 3 people have been catfished and a huge number of […]

London, UK –  Sugarcookie.com, the award-winning lifestyle site for men, has just released a collection of advice articles that focus on personal growth and self-improvement, particularly […]

London, UK –  Harriet Sugarcookie announces the selection of Russian adult performer Lilu Moon as Sugarcookie.com's Miss Sugarcookie for March 2018. According to Sugarcookie, who chats […]

February 19, 2018

by

admin

London, UK –  Sugarcookie.com's Harriet Sugarcookie recently polled 2000 men and women to find out their private lurking habits on social media, with surprising – and not […]
Comments are closed.