New survey reveals the epic scale of catfishing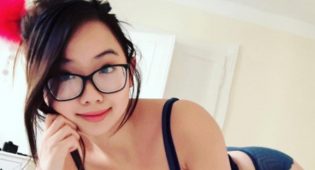 United Kingdom – Sex-positive men's lifestyle brand Sugarcookie.com, polled its readers and found 1 in 3 people have been catfished and a huge number of victims are duped into sending money or sexually explicit photos, often more than once.
"Catfishing isn't new. There's even a long-running TV show about it." says site founder Harriet Sugarcookie. "But it causes real emotional and financial damage. Personally, I have seen a surge in people impersonating me online and many of my fans have been hurt by that or lost money so we decided to investigate the phenomenon and were blown away by the scale of the problem."
According to the survey, 43% of men and 28% of women have been catfished, making guys nearly 25% more likely to be catfished.
Sugarcookie said "I was shocked at how many people still get catfished. Even worse is that victims are often catfished more than once."
The poll showed that 2 in 5 victims are catfished just once while 1 in 4 have been catfished twice. Disturbingly, 20% of victims claim to have been catfished five or more times.
"As many victims don't seem to learn from experience, I think social media and dating sites need to do more to protect their users from fake profiles. For example, the recent purge of fake Twitter profiles is welcome and long overdue," said Sugarcookie.
Many victims often suffer financial or emotional damage. The poll found 35% of catfishing victims were asked for money, and 20% of those actually sent it. In most cases they sent less than $20 but many sent an alarming amount, 12% sent over 10 000; 18% sent $51-$500; 13% sent $501-1000; 6% sent 1001-10000.
It wasn't just money that victims were asked for. 1 in 5 of victims were asked for nude photos and videos and a fifth of those actually sent them.
The saddest survey results are that many victims suffered emotional distress. 25% felt humiliated, 13% heartbroken and 9% said it caused mental health problems.
"Catfishing is endemic online and it seems no amount of awareness raising will stop it." says Sugarcookie. "Big social media and dating sites need to do more to protect their users. In our experience they need to be faster to remove reported fake profiles and verification should be something open to everyone, not just A-list celebrities."
"These companies are making billions of dollars, it won't affect their bottom line much to open verification to more people but it would show users they care about their safety."
Read the full catfishing article and survey results here.
Sugarcookie.com
The award winning sex-positive men's lifestyle brand founded by female ethical porn producer and former webcam-star Harriet Sugarcookie. Sugarcookie.com blends content on sexuality, dating, hot girls, fitness, grooming and video games with adult videos.
About Harriet Sugarcookie
"Sugarcookie's videos are a multidimensional showcase for her personality, inside and outside of sex" Alphr Magazine
"Adult performer, cam girl, model and blogger" Glamour Magazine
"Sugarcookie went from being cam girl to winning the Adult Video Awards" Resonate Magazine
"Since her start, she's developed her website into one of the UK's most popular" Askmen.com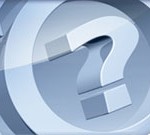 admin
YNOT Admin wields his absolute power without mercy. When he's not busy banning spam comments to hell he enjoys petting bunnies and eating peanut butter. He recommends everyone try the YNOT Mail (ynotmail.com) email marketing platform and avoid giving their money to mainstream services that hate adult companies.
Related Posts
London, UK –  Sugarcookie.com, the award-winning lifestyle site for men, has just released a collection of advice articles that focus on personal growth and self-improvement, particularly […]

London, UK –  Harriet Sugarcookie announces the selection of Russian adult performer Lilu Moon as Sugarcookie.com's Miss Sugarcookie for March 2018. According to Sugarcookie, who chats […]

February 19, 2018

by

admin

London, UK –  Sugarcookie.com's Harriet Sugarcookie recently polled 2000 men and women to find out their private lurking habits on social media, with surprising – and not […]

London, UK –  Men's top lifestyle site Sugarcookie.com is going all-in for Valentine's Day this year with three new articles from Harriet Sugarcookie that tackle […]
Comments are closed.