2000Charge announces sponsorship of The European Summit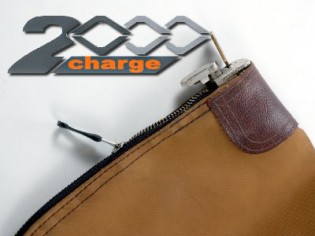 PRAGUE, Czech Republic – International billing solutions provider 2000Charge has signed on as a Gold Sponsor of the The European Summit, which takes place in Prague Sept. 22-25.
"We are happy to sponsor this great show. We have attended the show previously and always returned having done some good business. This year I wanted to increase our presence by taking a sponsorship and of course bring along several members of our team," said Ines Kring, COO of 2000Charge.
With a collection of European focused billing products 2000Charge is uniquely positioned as the industry's top provider of credit card alternatives.
"2014 has been an exciting year for us and our merchants. The implementation of SEPA for 520 million European citizens made our flagship product, EuroDebit, the single best payment option for billing half a billion people in 34 countries." Ines noted.
Show attendees are invited to visit with the customer success team at the 2000Charge luxury lounge. The lounge will feature product demos, giveaways and a comfortable place to network with other industry leaders.
In addition to being the exclusive provider of EuroDebit, the SEPA debit payment option, 2000Charge offers a range of other payment methods that are preferred to credit cards in specific geographic markets, like the Austrian Internet payment system EPS, iDEAL for the Dutch market and DirectPayMax a popular German online payment method.
To learn more about the billing options and services offered by 2000 Charge, visit             www.2000charge.com. To find out more information about The European Summit, visit www.theeuropeansummit.com.
About 2000Charge: Founded in 1999, 2000Charge.com specializes in alternative payment solutions. Headquartered in Pasadena, California, 2000Charge's payments solutions are tailored to e-commerce merchants looking to maximize sales for European traffic. Reach 2000 Charge by phone at 626.585.1814, or visit www.2000charge.com for more information.
Comments are closed.