SHAFTAs Crown 2013 Winners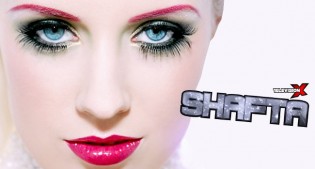 LONDON – The fourth-annual Soft and Hard Adult Film and Television Awards ceremony brought the stars of Europe's adult entertainment community to the Rise Superclub in London's Leicester Square.
From a field of 70 nominees, 11 individuals and companies emerged victorious in what has been dubbed "the UK Oscars of porn." Organized by Television X, the SHAFTAs recognize excellence in adult programming.
The 2013 ceremony was hosted by perennial nominee Tanya Tate, who took home two trophies this year, including her fourth SHAFTA for Best MILF.
"I am as shocked as I am thrilled," Tate said. "The SHAFTA awards are very important, as it is the premiere award show that specifically recognises the work of UK performers. To win a SHAFTA is quite special to me, to win MILF of the Year four years in a row, is simply brilliant. I would like to thank my fans across the US, UK and of course, my hometown of Liverpool."
The 2013 SHAFTA winners were
Best Amateur Series: Tanya Tate's Sex Tour of Ireland
Best Female Performer: Angel Long
Best Girl/Girl Series: Linsey Dawn McKenzie: I'm Back
Best Loved Character: Lara Latex
Best Male Performer: Danny D
Best MILF: Tanya Tate
Best New Series: Weird Science XXX
Best New Starlet: Yuffie Yulan
Best Series: Pervacious Mind of Angel Long
Most Outrageous Series: Mummy's Got Milk
The Palm Phwoar: Anna Span
For more information about the SHAFTAs, including video coverage of the event, visit SHAFTA.xxx.