Aneros Teams Up with Sexyland Australia for Movember Campaign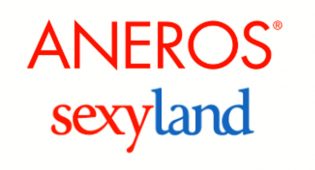 Aneros, the sexual health and wellness innovator, has partnered with Sexyland, Australia's leading adult novelty shop, to honor Movember with a month-long Instagram contest valued at over $1,000. In a dedicated effort to raise awareness about men's health, one lucky winner will receive a prize package of Aneros products worth $600 and a $400 Gift Certificate (from Sexyland) to leading hardware store Bunnings.
The rules are as follows: Follow and tag @SexylandAustralia on Instagram, post a pic of your funny beard or moustache style, tag your friends who you think should join the competition, and hashtag your post with #MoustacheForProstateCancer. The post with the most likes and comments will win. The contest ends November 30th at Midnight (AEST) and is limited to the country of Australia. To learn more, click here.
"Movember provides an amazing opportunity to shine a light on men's health," said Brent Aldon, director of sales and marketing for Aneros. "The contest is a great way to get people involved with such a great cause and continue to expand the discourse of men's health in general. Creating awareness for prostate health is a huge priority for us, as are highlighting the benefits of Aneros products for sexual gratification. We're immensely happy to start distribution again with Sexyland, and this contest is a great way to kick things off."
"Sexyland is excited to have Aneros on board as our sponsor for the debut of our special promotion, titled; 'Look Fun for a Good Cause', which will be running for the month of November, spreading the word about men's prostate health," said Rebecca Grech, national sales and marketing manager for Sexyland. "As the premier retailer in Australia, it only made sense to work with the original and pioneers of prostate products, Aneros, whose philosophy has the same standards as Sexyland."
Comments are closed.