New App Lets Chat Hosts Take Their Shows on the Road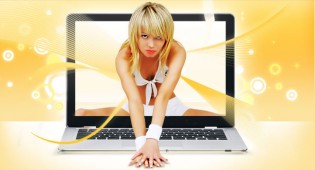 AMSTERDAM – A new app allows webcam performers to launch live sessions from any Android device whenever and wherever they like.
Using CamContacts' Mobile Chathost, performers can start an online session from their phone or tablet with the two-way high-definition video, audio and text-chat they are accustomed to using on the base platform.
"This is the first time a live-cam platform has offered this innovative functionality," a CamContacts spokesperson said.
In addition to conducting business on the road, the Mobile Chathost app allows hosts to manage their CamContacts account from any mobile device. Uploading new or existing pictures to their profile page, checking their earnings and payment details, and interacting with fans via their CCMail account all are part of the package.
"We have always been the market leader in bringing to life "Any Time, Any Place, Any Device" [functionality], and Mobile Chathost further strengthens our leading offering in the live-cams arena," the spokesperson said.
The site's affiliate program, CamSense, pays a 40-percent recurring revenue share.
Comments are closed.