Three More Bel Ami Boys Become Man-Toys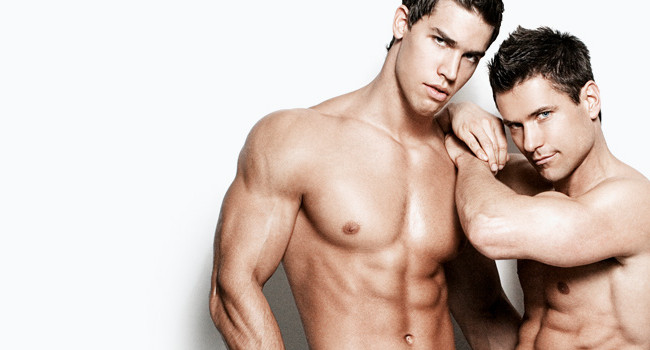 PRAGUE and LOS ANGELES – Toys molded from the most enticing parts of BelAmi models Andre Boleyn, Zac DeHaan and Jim Keroac have joined the lineup at Los Angeles-based Icon Brands. The company also offers Signature dongs modeled from BelAmi models Vadim Farrell, Joel Birkin, Adam Archuletta, Jack Harrer and Kris Evans.
"The first five Signature pieces are doing quite well in upscale retailers with an active male clientele," said Icon sales executive Jenny Tse. "We thought it was time to round out the offering with three more guys.
"Of course, the core of BelAmi is the models and the ancillary products will follow, but we couldn't be more fortunate to have the quality of models that BelAmi attracts as that core," she added.
The BelAmi Signature line debuted a year ago. All products are composed of premium dual-density silicon and arrive in striking silver packaging.
For more than two decades, BelAmi has been a consistent award-winner among all-male adult studios, filming in exotic locales like Greece, Brazil, Portugal and South Africa. Exclusive models in the studio's stable have graced magazine covers, calendars and coffee-table photography books.
The products are available directly from Icon Brands and pleasure products distributors.
About the Author

G. Zisk Rice
A native of Minot, North Dakota, G. Zisk Rice left his heart and other parts of his anatomy in San Francisco during a Navy shore leave, leading to an embarrassing demonstration of "don't ask, don't tell" in action. After earning a degree from UC Berkeley, he wrote for AVN's now-defunct GAYVN magazine before joining YNOT's editorial team in 2011. His heart and other body parts still belong to the man who claimed them while Rice was on shore leave. The couple married in May 2013.
Related Posts
AMSTERDAM – In response to customer requests, male pleasure products manufacturer Velv'Or has added four new sizes to its JNaja line. It seems the League […]

ZEIST, Netherlands – Shots Media has launched a new line of pleasure products designed for men but with couples-appeal. The Sono line includes butt plugs with […]

MYKONOS, Greece – Greece may be mired in the biggest financial crisis in its long, storied history, but the country remains fertile ground for gay […]

PRAGUE – Summer has begun at European gay studio BelAmi. To prove it, the studio's website kicked off a special Summer of Love promotion featuring […]
Comments are closed.