Bentley, Ryder to Perform, Host at 2015 PRP Awards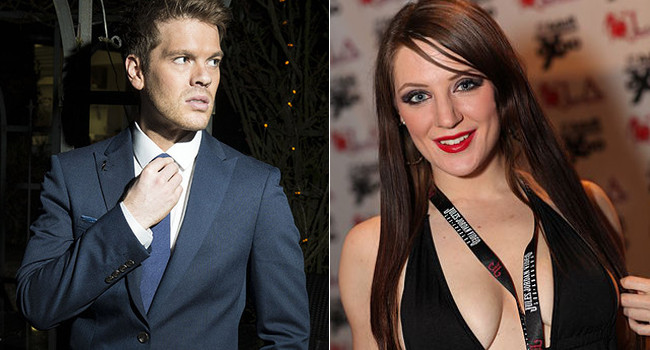 LONDON – Popular UK personalities Samantha Bentley and Ryan Ryder will show their mainstream chops during the 2015 Paul Raymond Awards.
Bentley will co-headline the entertainment for the evening, showcasing her skills as a DJ during a one-hour set. Ryder will conduct red carpet and backstage interviews with nominees and award winners for the televised awards highlights show.
"We are extremely excited to be able to announce the involvement of Samantha and Ryan for this year's awards show," said Mark Hassell, head of sales and marketing at Paul Raymond Publications, which hosts the awards. "We now have some of the biggest names in the UK adult industry on board this year, which just goes to show how successful and recognised the PRP awards have become over the last few years.
"Every year the show gets bigger and better, and industry support is fundamental to that," Hassell continued. "Everything we have lined up for this year is on a much bigger scale than previous years, from our amazing new venue to our show co-hosts and now the involvement of two more of the current biggest players in the UK industry."
Bentley reprised her role in season five of HBO's Game of Thrones and was crowned Penthouse Pet for August 2015.
Ryder has become one of the most prolific male performers in the UK. He recently returned to Europe following an extended shooting trip to America. Among the projects he completed while there was the lead role of Peter Pan in Wicked Pictures' Peter Pan XXX from director Axel Braun.
Both Bentley and Ryder are nominated for 2015 Paul Raymond Awards: Bentley is defending her title of Female Performer of the Year for the third consecutive year, and Ryder is looking to scoop the Male Performer of the Year award.
The addition of Bentley and Ryder to the 2015 awards-night roster follows the previous appointment of top UK adult star Lexi Lowe as co-host for the show alongside comedian and social-media mogul Dapper Laughs.
The awards ceremony will take place Nov. 5 at Cafe de Paris, 3 Coventry Street, London, W1D 6BL. Doors open at 6 p.m. to industry and guest list only.
To inquire about attendance, contact mark.hassell@paulraymond.com.
(Image of Samantha Bentley courtesy of Michael Dorausch.)
Comments are closed.