Cam Network to Match Donations for Injured Model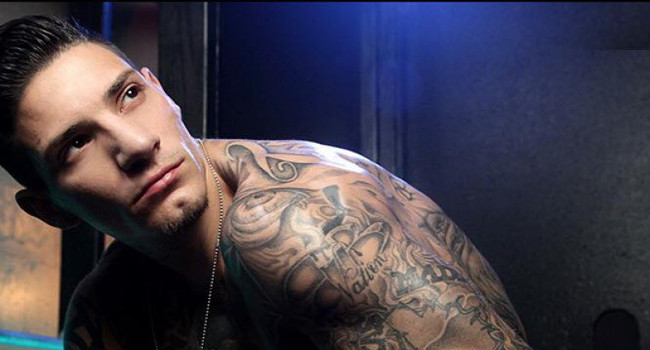 Gay live-cam network Supermen.com will match up to $1,000 in donations to a GoFundMe campaign established to pay an injured model's medical bills and living expenses.
Tattooed performer Cameron Diggs was involved in a motorcycle accident in early September. Although his injuries were not life-threatening, doctors reportedly grafted skin to cover wounds on one leg.
Diggs is out of the hospital and recovering quite well, but he may be unable to work for a couple of months. His friend Matteo Koi Taylor established the GoFundMe campaign in order to assist Diggs until he can return to performing.
Over Memorial Day weekend, Diggs assisted Supermen, powered by ImLive, with the website's re-launch. According to Douglas Richter, who serves as a consultant to the live-cam network, the organization knew it had to get involved with the fundraising effort.
"Supermen.com is proud to stand by their hero, who is truly in need of some desperate support," Richter said. "As an ex performer myself, I understand how difficult it can be in a time of crisis. If performers don't work, we don't get paid. Needing to rely on the help of others creates a very difficult situation.
"We are also going to set up a special free live event for him to check in with us to thank his fans via Supermen.com for their support," Richter added. "We won't expect too much from him. Perhaps just a sexy wink."
Diggs's agent, Trenton Ducati, said he and his client appreciate Supermen's support.
"At Ducati Models we stick together, and this is exactly the type of thing that makes us a family," Ducati said. "Thank you, Supermen.com. Cameron, his friends, family and fans all appreciate your support in his time of need. Cameron looks forward to coming online to thank you and all his friends in a live chat very soon."
Richter invited models with questions about how they can help to email him. He said Supermen will post regular updates on Twitter.
Comments are closed.