Supermen Schedules Live Holiday Show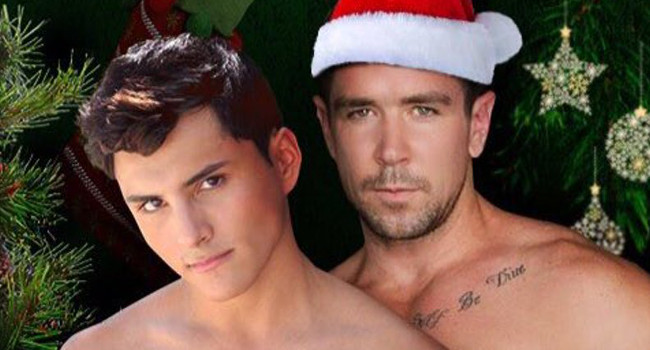 CYBERSPACE – Supermen.com, the all-male webcam community operated by PussyCash, will offer a special holiday gift to members later this month: a live show featuring one of the biggest names in gay porn.
Beginning at 3 p.m. PST Dec. 22, Supermen.com will host a Christmas-themed show featuring gay-porn sensation Trenton Ducati and his mischievous elf, Marco Montgomery. Ducati and Montgomery will answer questions from the audience in between demonstrations of just how much they deserve to be on Santa's naughty list.
"We are so excited to be producing the Celebrity Superstar events on Supermen.com for the community," said Douglas Richter, a 20-year veteran of the webcam space. The shows have "provided an awesome added value for our members and affiliates alike. They're a great conversion tool for content production sites, social media promotion and tube sites.
"Plus, the best part?" he continued. "Members are loving the free shows."
Missed one of the past shows?
"Don't worry," Richter said. "Soon we will be uploading all the past porn star celebrity events for users who may have missed the action to catch up on all the fun.
"Sometimes it's more fun to be naughty than nice," he added. Happy holidays!"
For more information, contact Richter at douglas@supermen.com. Keep up with the action by following the network on Twitter @Supermencom.
Comments are closed.