CCBill to Discuss Online Payments at The European Summit 2016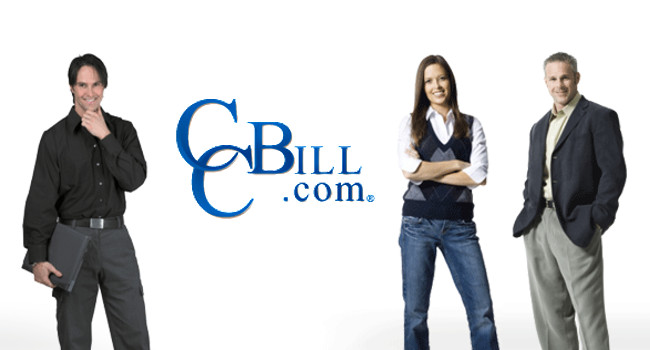 BARCELONA – CCBill, a global payment services platform, is honored to announce its sponsorship and support of The European Summit 2016, Europe's leading B2B conference for the online entertainment industry. Between February 29 and March 3, 2016 in Sitges, Spain, the event will gather industry professionals from around the globe to discuss the latest trends in online dating, payments, mobile technologies, live cam and much more.
Serving the online industry for nearly two decades, CCBill is proud to share our expertise to the high level discussions at this annual, early spring conference. This year, CCBill will have a representative speaking on two payments-related business education panel discussions, which aim to examine the safest and most efficient ways for online merchants to process international payments. Invited by The European Summit show organizers "to bring you the best possible lineup with the most diverse range of expertise," CCBill's European Region Sales Executive Paul Kluzak, will share his insights on the following two panel sessions:
1) ODS Dating Day: New Billing Provider Guidelines for Dating Companies
When: Tue, March 1, 11:30am – 12:30pm
Where: Garbi Meeting Room (+1 Floor)
2) Payment Panel
When: Wed, March 2, 1:30pm – 2:30pm
Where: Llevant Meeting Room (+1 Level)
"Being invited to speak about such important topics with those I respect and admire is an honor," says Paul Kluzak. "Billing and new guidelines are not the most glamourous of topics, but they are essential pieces of any online business. Walter and Andreas do a great job every year of gathering industry leaders from Spain and around the world to discuss the most important issues of today. I am really looking forward to learning about new technologies and what innovations are coming in 2016. I am also excited to talk about the revenue driving products CCBill has in store and sampling that delightful Spanish jamon."
In addition to the expert panel discussions and numerous networking events, the conference will also host the Live Cam Awards. The awards show, which takes place on Tuesday, March 1 between 6:30pm and 10:30pm. The event aims to recognize distinguished industry professionals and brands with awards in categories touching the Live Cam segment of the market. With official nominees previously announced on the Live Cam Awards website, CCBill is honored to be nominated for the Best Alternative Payment award, and proud that many CCBill merchants are also nominated in several other key categories.
Among the top live cam sites, ImLive.com, Flirt4Free, LiveJasmin, Xlovecam, Myfreecams, Streamate, and Cam4, all of which process payments with CCBill, have received nominations in multiple categories. We wish everyone good luck and look forward to this incredible event.
Devoted to supporting the development of the live cam industry, CCBill is proud to support the top live cam sites and honored to participate in the conference. With such a great number of industry leaders, The European Summit represents a key event for making contacts in online entertainment industries and supporting their development.
About CCBill
Much more than a payment processor, CCBill is a payment services platform that can provide expert support and empowerment to your expanding relationships. Whether it's through consistent on-time payouts, distinctive affiliate tools, or the comprehensive and proprietary set of account management options, CCBill understands online business like few others and has been offering industry-leading solutions since 1998. Processing for more than 30,000 websites worldwide, CCBill has the reliable problem-solving techniques, phenomenal consumer support, and innovative solutions to support all the markets it serves. As an industry pioneer, CCBill has been honored over the years with many business achievements, including most recently the 'Best IPSP' at the 2015 YNOT Awards, the 'Best Webmaster Resource' award' at the 2016 Cybersocket Web Awards for 'Billing Company of the Year – IPSP.' For more information, visit www.ccbill.com. To connect on social media follow CCBill on Facebook: https://www.facebook.com/ccbillBIZ, Twitter: https://twitter.com/CCBillBIZ, and Google+: https://www.google.com/+ccbill
Press contact:
press@ccbill.com
Comments are closed.