CommerceGate to Sponsor Webmaster Access, The European Summit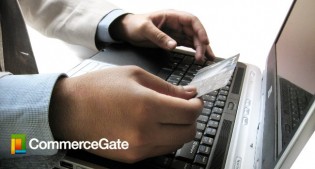 BARCELONA (YNOT Europe Wire) – CommerceGate, a provider of global billing solutions, is proud to announce their support of key European industry events with sponsorships of both Webmaster Access, Sept. 20-23 in Amsterdam, and The European Summit, Sept. 24-27 in Budapest.
CommerceGate will take part in Webmaster Access as one of the sponsors of the Elite Dinner, during which industry executives will gather in an intimate setting to network with friends, meet new colleagues, do business and share ideas.
"This has always been one of our favorite events on the show circuit, which is why we were eager to support it," said CommerceGate Chief Executive Officer Bjorn Skarlen. "Webmaster Access brings international and U.S.-based companies like ours out to mingle with both markets. We are dedicated to building strong industry relationships, and our support of events like this gives us that chance."
During The European Summit, CommerceGate will sponsor the YNOT Grand Prix event taking place Sept. 24 at Gokartring in Budapest. CommerceGate also is thrilled to be nominated for a YNOT Award in the Best Billing Company category.
"We are truly honored to be considered for this YNOT Award," Skarlen said. "This nomination shows us that the hard work we put in to provide merchants with a truly integrated, rock-solid payment processing solution focused on security, ease of use, throughput and service, is worth the effort. CommerceGate looks for ways to give back to the industry that has given us so much, not only with the custom-tailored merchant account services we provide, but also with our support of industry-focused events like the YNOT Grand Prix. We look forward to seeing everyone there and having a race or two."
CommerceGate team members look forward to promoting their extensive internet payment service provider and direct merchant account services that support clients' business models with robust payment options and high-quality service. To make an appointment to visit with a representative at either or both shows, email sales@commercegate.com.
For more information about the U.S. and global billing services CommerceGate provides, visit Solutions.CommerceGate.com.
Comments are closed.