The Good Mojo award elicits emotion, positivity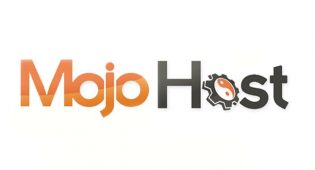 This past September the YNOT Awards took place in Prague with the usual glitz and glamour that one comes to expect from the adult awards show.  The awards traditionally go through a standardized schedule of a Nomination period, a Voting period, and finally, the big night.  That holds true, except for one element that was entirely unexpected.  "The Good Mojo Award" was awarded for the first time this year.
"I literally went through 1800 industry names to come up with a shortlist" stated Brad Mitchell, CEO & Founder of MojoHost, describing the unusual selection process during his personal deliberations which took weeks.  "We were attempting to quantify something that is not quantifiable."
"He is not a sponsor, he is not a MojoHost customer. We aren't even close friends. I've just admired his Good Mojo from afar," told Mitchell while on stage before calling Ler from Twistbox as the first ever recipient of the custom-built award, complete with a spinning MojoHost gear.
A verklempt Ler, who was overcome and initially unable to find words to describe being chosen for his "good mojo" spoke about his wife and new baby who could not be present for the award.
In an already touching moment, it became a time of mutual respect as Ler spoke; "Obviously not expected at all .. I have always said he is the most humble and just everything he has talked about is what I think of [Brad]."  "You've won like 40,000 awards and the fact that you're still at it and still giving is a testament to you, so honestly good mojo, man."
True to form, MojoHost in fact did take home two awards that evening.  The recipient of the YNOT award for "Best Adult Business Services" was MojoHost, a category that represented not just adult hosting companies, but all adult services.  Almost as if the "good mojo" had already gone full circle it came back to Mitchell.  The final award of the evening was bestowed upon MojoHost as the 2018 YNOT Hall of Fame inductee and the company is in its 19th year of business.
Comments are closed.