Cougar Site Represents 'New Platform'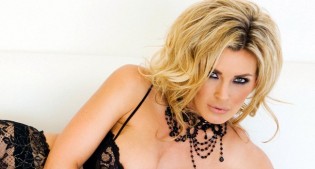 LUXEMBOURG – The mysterious entity known as Iris SARL, which in September 2012 paid U.S. $650,000 to obtain 40 .xxx domains, has partnered with British MILF performer Tanya Tate to launch a website one those domains.
Cougars.xxx is a joint project between Tate and Iris SARL subsidiary Lilly Devine SA. The collaborators describe the site as "a new-generation hybrid platform offering a combination of high-quality adult content as well as light-hearted, humoristic [sic] articles for cougar- and MILF-lovers."
"Relevance online is just as crucial within mainstream internet as the adult branch," said Lilly Devine Chief Executive Officer Moriam Hassan Balogun. "This was a major factor in the decision to set up Cougars.xxx as a different type of adult entertainment site and to work with an established name in the industry."
One of the differences in the platform is an integrated dating component.
"There is something about the milf/cougar niche which is becoming more and more evident," Lilly Devine's anonymous co-founder and vice president said. "It's not just a trend used within the adult industry. Older women are looking for younger guys and vice versa. This is why we created an extra 'hub for cubs' with dating."
The vice president also said Tate's collaboration has been essential to the project's launch.
"It's great having Tanya within the Cougars.xxx team," the veep said. "As this year's face of Cougars.xxx, we ensure our visitors some of the best there is out there. Tanya is not only an established professional with great ideas and a total understanding of what MILF fans want, but also a major favorite within the industry.
"The strategic teams which Lilly Devine builds now and in the future are about quality across the board," the veep continued. "The ideology stresses that everyone needs to benefit in order for everyone to profit, and this starts from conception to end result for the visitor, something which Tanya Tate strongly agrees on."
Tate corroborated that statement.
"Cougars.xxx is a forward-thinking company that strives to provide quality adult entertainment," she said. "I am thrilled to be working with them and contributing to [the site's] sexy and engaging elements. I think the site is exciting and one that fans of mature women will enjoy."
Comments are closed.