New Artists Contribute New Style to iWantEmpire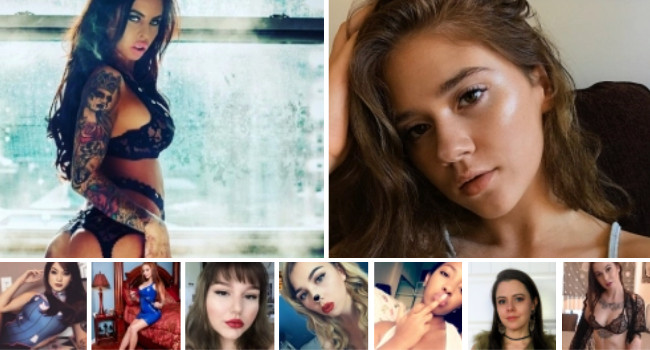 Nearly 60 new artists opened stores in the iWantEmpire network last week. Their specialties run the gamut from webcam to porn, financial domination to body worship, leather to knee highs, fitness to food, foot fetish to BDSM and cosplay to voyeurism.
Each artist contributes his or her own unique style, which combines to make the expansion of the lifestyle brand even more prolific and inclusive, according to iWantEmpire Vice President Jay Phillips.
"We are extremely pleased to welcome these new artists into the iWantEmpire family," he said. "We look forward to sharing their artistry through our platform to fans and customers around the world."
The artists new artists include Mistress Helen, Brandy Aniston, Goddess Martine, Sexy-Lena, Princess Kelsxo, Jamie Valentine, Mistress Crush, Eva de Vil, AlfaFemale, Chloe Keller, AnaRee, Piper The Destroyer, Anna Green, CuntBoyKitten, Irinna Moris, Goddess Aeva, Master Boston, AlexaLennaValentine, EmilyCrush, MissLexy, xjadelynex, dejaloucoxxx, LtlFoxy, bustybrwnbaby, MistressQBee, GoddessFootKink, goddessangelina, g0ddesscindy, Teen Gracie, Princess Ari, Amelia Adams, pawslut, Goddess Nicole, TheJennaKitten, lexirose95, LunaLabia, innocent-evil, NinaDoll, Kiki Freaky, Sereph Doll, babyyaryyaa, princessprettytoes, mukeshsnp, divinebeing, Mistress Ilona, MachtFertig, LexiaKalamarli, UrMstressCrystal, VirtualBlackGF, Mistress Kimberly, XoShanJanXO, YourGoddessHera, x littleraven x, AliceMidgard, PrncessxBrooke, piggybankprincess, MissMargaritaXX and Dream69.
The iWantEmpire brand operates a number of websites, including iWantClips, iWantCustomClips and iWantPhone.
Comments are closed.