Cryptocurrency Eroiy Continues to Grow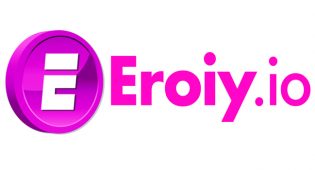 Bremen, Germany – Cryptocurrency and blockchain technologies are innovations that are gaining in importance on a daily basis. Eroiy (www.eroiy.io) is representative of this development. Based on the NEM protocol, Eroiy forms the perfect starting point to enable more flexibility for everyone involved, especially in highrisk business segments – such as online adult entertainment. Data misuse of end customers is almost impossible; the risk of a chargeback for vendors and service providers is eliminated. The prospect of a potential price increase of the limited tokens also promises gains for coin owners.
Network Aspect as USP
Another advantage of Eroiy is the already existing team of consultants with expertise in areas such as marketing, technology and monetization of traffic. After finalization of the ICO, Eroiy will be used as an independent market participant and neutral payment partner. So far, around 12.5 million US dollars have already been collected. The pre-ICO phase will run through February 28th. Crypto enthusiasts benefit from low prices and lucrative bonus offers:
25% BONUS: February 22 – February 28, 2018: 1 Eroiy = USD 0.11
20% BONUS: March 1 – March 8, 2018: 1 Eroiy = USD 0.12
15% BONUS: March 9 – March 16, 2018: 1 Eroiy = USD 0.13
10% BONUS: March 17 – March 24, 2018: 1 Eroiy = USD 0.14
5% BONUS: March 25 – March 31, 2018: 1 Eroiy = USD 0.15
Team Continues to Grow
More and more collaboration partners are choosing to integrate Eroiy into their own corporate strategy, for many and obvious reasons, such as low processing fees, attractive sharing options and increased security. For more information on Eroiy, business plan, whitepaper and participating partners, visit www.eroiy.io
Acceptance Partners: Agechecked.de, Amarotic, Fundorado, Mark7Gear, Orgazmik, Porno.de, OX7A69, CamasutraVR, Cherry, Cybersocket, Inet-Cash, MobiPier, NewbieNudes.com, Lazeeva, Saboom, Everflow, MyFetishLIVE, Wasteland, Dating Offers, Nakedsword, SecretCity, X-Check, LifeSelector
Competence Partners: Everflow, Jestoro, Omnet, Swiss Media Group, BTC Express, Integrity Aristotle, VR Pimp, DivaTraffic, xxxEdit, TrafficHaus
Media Partners: AVN, Payout, Xbiz, Ynot
Trade Show Partners: AVN, AW Summit, Bucharest Summit, Eurowebtainment, Internext, lalExpo, VENUS, Xbiz
About Eroiy
Eroiy is a Blockchain-based cryptocurrency specifically designed as an incognito payment alternative for the erotic industry. Eroiy is bank-independent, enabling anonymous transactions and exemption from fees. This technical development has the potential to become a game changer for the adult entertainment market with a total volume of around $100 billion.
Contact: Walter Hasenclever (PR Director)
Web: https://www.eroiy.io/
Email: office@eroiy.io
Comments are closed.