DatingPartner.com Calls All Webmasters for June Bonus Program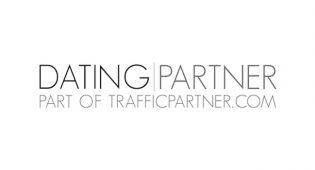 Europe – DatingPartner.com's biggest bonus program of 2018 so far is nearing its completion. The TrafficPartner.com subsidiary is urging business partners that missed the offer, as well as interested parties, to sign up now and profit from €10 pay per sale, with the addition of up to 60% lifetime revenue share. DatingPartner.com's offer ends June 30th, 2018.
"We strongly recommend to go Vollgas (full throttle) while you still can and get the most out of this great deal in the remaining days of June," TrafficPartner.com CSO Moritz von Arnim said. "Besides the attractive ten Euro PPS and a whopping 60% lifetime revenue share, DatingPartner.com's bonus deal is especially interesting for media buyers. With the diverse, modern and top converting ad material or individual whitelabel solutions even, there's a wide spectrum for you to make money from! June is nearly over, why miss out on the cash, right?! For the remaining links to be generated in June, simply chose the according campaign."
With a multitude of online and adult dating sites to select from, the company underlines its industry standing of over ten years. "It basically doesn't matter where your traffic stems from," von Arnim continued. "DatingPartner.com offers performance targeted products and outstanding advertising tools to allow for the best possible traffic conversion. Adding our bonus program on top of that makes it a fantastic environment for anybody to generate profits fast."
If registered or interested, one can find the menu item "Hot Selection" if logged in on the company's website. "It's also an outstanding entry-point for new affiliates at the same time. Of course, our existing business partners will gain from this offer, but If you're starting in the affiliate space, you shouldn't be passing on this."
New affiliates are welcome to sign up now or get more information on www.datingpartner.com.
Comments are closed.