Distro Deal to Blanket Australia with Taboo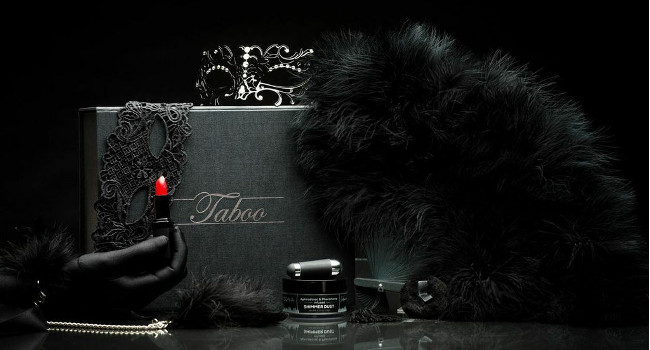 MELBOURNE, Australia – Taboo Intimacy and wholesale supplier LonBrook have signed a distribution deal that will make the lingerie company's range of gift packs and masks available across Australasia.
Taboo Intimacy created Australia's first complete boxed set of intimacy products that provide "a guided, full-sensory experience." The company's focuses on helping enhance relationships and assisting couples to reconnect sexually.
"Our success is attributed to the respectful and classic design matched with quality products," said founder and owner Melina Macdonald. "The Gift Tin range is purse-friendly and specifically designed towards the female market with three complimentary products offering different experiences.
Bassett, LonBrook's managing director, added, "An item from the Taboo Intimacy range is the perfect 'must have' or surprise gift, in a stylish-yet-practical and purse-sized pack."
LonBrook is distributing the Taboo Gift Tins to Australasian retailers in point-of-sale packs of seven. The contents of each pack range from lubricant sachets, condoms and erection rings to luxury bullets.
For more information, visit LonBrook.com, email sales@lonbrook.com or call +61 3 9544 4800.
Comments are closed.