French Lingerie Brand Captivates Australia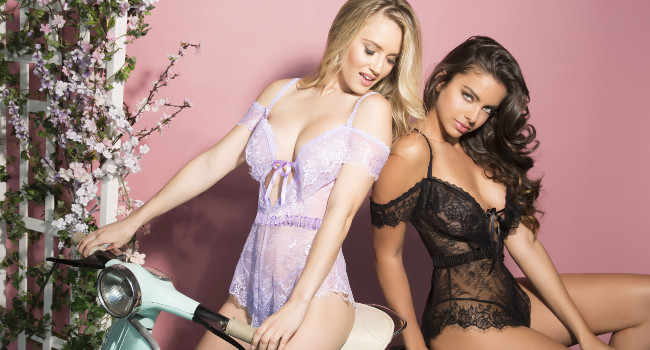 MELBOURNE, Australia – French intimate apparel brand Oh Là Là Chéri has unveiled its spring/summer 2016 collection, a line of decadently feminine bras, panties, bustiers, chemises, baby dolls and gartinis.
Paris-born designer Nicolas Attard's obsessive attention to detail imbues each piece with feminine sophistication. Satins, silks, laces and other fabrics are manufactured to exacting standards, he said, in order to combine function and sensuality.
With more than 400 clients in the U.S. and more than 200 customers in Canada, Australia, Europe, Hong Kong and Japan, Oh là là Chéri debuts at least two collections a year. The company also offers private label options.
Australian distributor LonBrook is among the first suppliers to handle Attard's newest collection. Established in 2015, the distributor offers more than 20 brands.
"We're excited to be handling Oh Là Là Chéri," LonBrook Director Michael Bassett said. "It's a fabulous brand with a dedicated and loyal consumer base. The fit is most appealing, and there is an extensive range of plus sizing. The colors and styles are in trend, and the quality is renowned. We're already handling pre-orders."
Comments are closed.