E-tailer Releases 2016 Adult Entertainment 'Trend Report'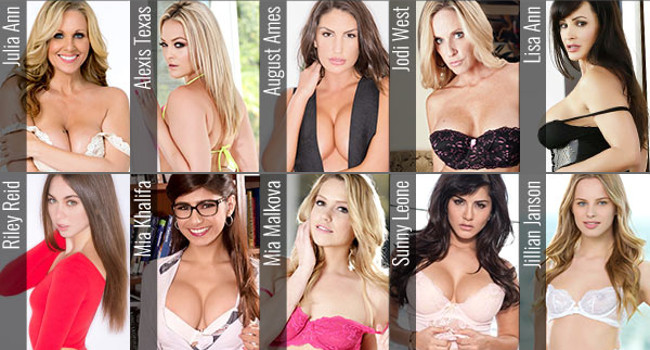 PITTSBURGH – Adult Empire, an award-winning online adult retailer and entertainment site, has released year-end report about what consumers considered 2016's best porn.
"Every year we examine our best-sellers and look for trends that will drive the future of adult entertainment," said Director of Marketing Megan Wozniak. "The sales data clearly shows us what our customers are looking for, which enables us to create a more personalized, intelligent user experience."
Calculated from results based on total sales data for the year, the company's new report, 2016: The Best of the Best, reveals fans' favorites. An infographic, 2016: Top Trends on AE, showcases the top 10 trending adult film stars, DVD genres, studios and search terms.
Julia Ann was overwhelmingly the 2016 AE fan favorite. The legendary Blondage actress proved to be fans' favorite MILF performer and the top trending porn star of the year.
Viewers chose Blacked.com's Interracial Orgies, New Sensations' The Submission of Emma Marx: Exposed and Digital Sins' Lust Unleashed 9 as their top DVD and VOD purchases.
"Blacked" was the most common search term on the site, Evil Angel took the top spot among DVD studios, and gonzo was the most popular genre of the year.
"We continue to push innovation along with fans' personal suggestions and sales data. So far, it's been a good strategy," said Wozniak. "We are always working to consistently satisfy changing consumer tastes, especially as we head into Adult Empire's landmark 20th anniversary."
Comments are closed.