ExoClick Nominated for YNOT Award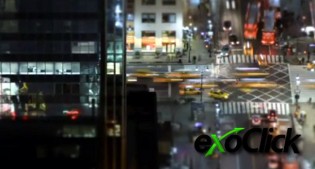 BARCELONA (YNOT Europe Wire) – ExoClick has been nominated for a 2013 YNOT Award in the Best Traffic Services Company category. The competition gathers more than 100 professionals and companies in the online adult industry in 29 different categories.
"Being nominated by YNOT is a great honor," said ExoClick Chief Business Development Officer Geoffrey Bonnechère. "The 2013 nominees list is really impressive. Most of the companies and personalities selected are doing such a fantastic job. We look forward to the ceremony in September, and we will go there to win that Award."
The 2013 YNOT Awards will be presented on Sept. 25 during a dinner ceremony at Symbol, a highly-regarded restaurant located in one of Budapest's most exclusive areas.
"The venue, inside a 220-year old European mansion, combines historic atmosphere and five-star cuisine," according to Jay Kopita, YNOT Group Vice President.
Voting for the third-annual peer-determined awards opened Aug. 15 at YNOTawards.com. All members of the adult entertainment industry are invited to vote.
The complete list of nominees can be found here.
Comments are closed.