Facial Recognition Comes to Live Cams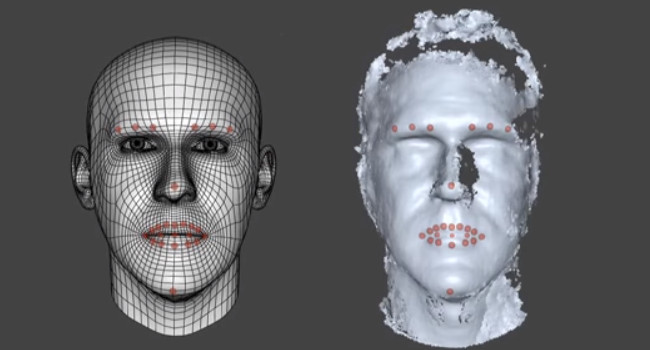 MECHELEN, Belgium – Webcam website Megacams.me has developed an application the company's owners believe will revolutionize the live-webcam segment. According to a spokesperson, the software uses facial-recognition technology to help users find webcam models who look similar to the sex partner they've fantasized about.
"You are able to upload an image of a person you know and find a doppelganger cam performer who looks like this person," the spokesperson said. "As facial recognition technology is evolving at the speed of light, we thought it was time to implement this technology on Megacams and are the first live-cam sex website to do so.
"A lot of people watching porn have someone in mind and try to fulfill this fantasy by finding a doppelganger doing porn," the spokesperson continued. "Searching for [the lookalike] using textual searches is very hard; that's where technology comes in. Facial recognition is far more accurate than any textual search could be."
Upon upload, the software processes the image's details and sends "the best matching cam girls directly to your inbox," the spokesperson said, adding that none of the data is stored by Megacams.
"It's deleted after giving you search results [in order to] to respect your privacy," he said.
Megacams reportedly maintains a database containing images of 180,000 cam performers who broadcast through Chaturbate, Bongacams, LiveJasmin, XloveCam, Xcams, and Camgasm. Approximately 5,000 of the models are online at any one time. The Megacams representative said the software attempts to match users with a camgirl who's live at the time of the search.
For more information or to try the system, visit Megacams.com.
Comments are closed.