Filmy Fantasy launches hand-drawn NFTs on Opensea&CumRocket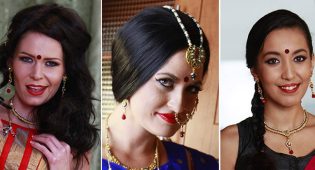 Filmy Fantasy, the World's best Bollywood porn site has launched the company's first set of hand-drawn digital art from their most popular scenes as NFTs on Opensea and Cumrocket. There are over 100 different varieties to pick from the most popular scenes from their videos.
Filmy Fantasy specializes in, as its CEO and founder Krsna Kumar puts it, "Merging two of the most popular concepts in India: Bollywood and porn." Bollywood, India's most prominent film industry, is notoriously prudish, and India's Central Board of Film Certification censors or bans "scenes showing sexual perversions" — a term that's liberally applied to depictions of nudity, kissing and female sexuality in both domestic and imported films. All of which leaves millions of fans in India starved for more skin than they get in theaters and makes Filmy Fantasy's business strategy — adding explicit sex to wildly popular Bollywood scenes — can't-miss. "Haven't you always fantasized about your favourite, hot [and] sexy Bollywood song transforming into a hardcore sex scene?" asks the company's (NSFW) website. "Here you will find beautiful, luscious girls obeying your wildest Bollywood fantasies!"
Take one of the scenes as case in point which is called "Jal Jal Ke Dhuan XXX," a faithful reenactment of a standout scene from the 2005 Bollywood thriller Ek Khiladi Ek Haseena, which is itself a remake of the Hollywood film Confidence starring Ed Burns, Rachel Weisz and Dustin Hoffman. While the original Bollywood film's scene showed some sensual over-the-clothes touching, it stopped short of outright nudity. Still, it's popular on YouTube, with 1.6 million views. But it's nowhere near as popular as Filmy Fantasy's explicit remake, which is closing in on 45 million views on Xvideos alone. "The response," Kumar says, "has been overwhelming."
And seemingly limitless: "We're targeting half the world's population," Kumar continues, "since there are Indians living in India who consume our [content], expatriate Indians around the world and citizens of other countries with Indian origin."
And now, Filmy Fantasy truly makes it's entry into the metaverse by creating hand-drawn digital-art NFTs from the moments in the scenes that fans have enjoyed watching on their website. Every piece ofart is carefully hand-drawn and only digitized for converting into NFTs.
To purchase the NFTs visit Filmy Fantasy.
Comments are closed.