Freenet Digital – VENE will be Gold Sponsor at the next "The European Summit"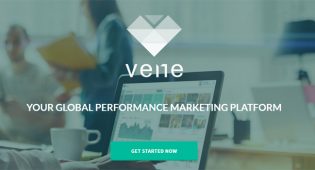 Lisbon, Portugal – VENE (vene.io) is the ultimate latest generation platform that will enhance your earnings, whether you are a publisher or you are an advertiser.
Launched in 2017 by the experienced team at JAMBA, VENE will grant you direct access to many high pay-out offers across high converting campaigns / verticals from many different reputable advertisers.
Adult is your business?
Surf through our wide choice of adult offers (mobile content, SOI and DOI in dating and cams) in 35+ GEOs worldwide, choose the right ones for you, set them up and start to boost your sales and your wallet. You will find well reputable brands like Powermob, Kittentube, Datebit.ch and Kittenc.am among the others.
Are you interested in diversifying your campaigns through mainstream content?
You cannot choose any better destination to grab the mobile content offers with the highest payouts and the best flows available on the market.
VENE will give you direct access to the exclusive offers from JAMBA, the world leader for mobile content subscriptions services and the original "inventor" of the mobile content subscriptions model more than 18 years ago!
On top of that, you will soon be able to find top performing NUTRA / COD / ecommerce offers on the market.
Are you an advertiser?
Let´s talk about the opportunity to expand the reach for your offers through VENE.
You will get access to an ocean of traffic.
Why you should choose VENE?
+Top notch technology and user-friendly tools
+Access to a wide choice of direct and best performing offers
+Full support by an experienced and enthusiastic team
+Reputation and Trust à VENE is a brand of Freenet Digital, part of the biggest telecommunications group of companies in Germany, Freenet Group.
More Info:
Comments are closed.