M Group Breaks the Silence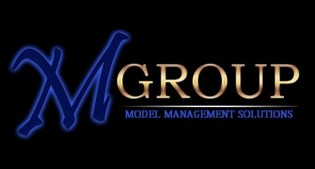 COLOMBIA (YNOT Europe Wire) – M Group Management is a hidden secret of many live-cam platforms, providing models, payouts and an array of other management and consulting services for well over a decade. Now the company is publicly embracing the industry with its experience.
With more than 5,000 models based in 200 studios located around the world, M Group Management can offer more than just a reliable model source. The company also offers education on how to increase as well as retain the traffic and revenue of a webcam site.
Years of proven results with some of the largest brands in the live-cam business have M Group Management ready to further expand their business services to other companies both big and small that are in need of assistance.
M Group Management will attend Webmaster Access in Amsterdam Sept. 20-23, and representatives are happy to announce their sponsorship at The European Summit Sept. 24-27 in Budapest. During The European Summit, M Group Managing Director Bob Raley, in conjunction with other highly experienced and respected individuals from the adult industry, will speak on a panel covering every possible aspect of live-cam systems.
"Unlike cam panels I've attended in the past couple years, it's our intention only to educate during the panel in Budapest," said Raley. "There is nothing more annoying as an observer of a panel than consistently hearing the panelists name-drop and promote their own program, so rest assured this panel will not be like that or balls will be busted."
The "How to Start Your Own Video Chat Site – 101" panel will take place Thursday, Sept. 26, at 11 a.m. in the Sangha meeting room. Panelists include Brad Mitchell from MojoHost, Shay E from PussyCash, David Urban from Crystal Systems, Oszkar R from Payptic EU and Raley. The panel will be moderated by Jo Merlone from KiwiSourcing, ensuring attendees will be both educated and entertained.
Anyone wishing to schedule a meeting with Raley during Webmaster Access or The European Summit may email bob@icssa.net.
Comments are closed.