January 10, 2018
by
admin
Harriet Sugarcookie Profiled in New UNILAD Interview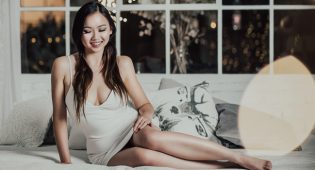 London, UK –  British porn upstart Harriet Sugarcookie is profiled in a just-released interview with UNILAD, "The Anti-Pornstar", now available on YouTube.
In the 12-½ minute clip, Sugarcookie walks along the banks of Budapest's Danube River, discussing her solitary and itinerant childhood ("I don't think I was very approachable") and love of comic books ("I'm really happy that people love comic books, but it wasn't cool when I was at school; I really wish it was, because I might have had friends then!")
Sugarcookie is certainly the popular girl now, thanks to her provocative men's lifestyle site Sugarcookie.com, where she writes her own articles and produces her own original adult content for her 300,000+ online visitors each month.
"I think we'd just sort of did it for a laugh, almost… and then it kind of got really popular… and I guess it just exploded from there. If you had asked me… oh, do you think you're going to be running one of the UK's biggest independent porn sites, I'd be like, 'Oh, get out of here!'… it kind of snowballed in that sense.
"I shoot porn the way I like to have sex and personally I'm a very vanilla person, so that's why my porn is very vanilla. I don't get off on being called a slut or whore, so I don't have that in my videos. I don't do that from a sense of moral or ethical superiority, I simply do that because it's what I like.
"I have people asking me, 'Why haven't you done a gangbang? I'm like, 'I wouldn't do that in my personal life, so I'm not going to do it in porn'. Because I own, direct and produce my own stuff, I can make that choice… which I am very happy about."
For the full Harriet Sugarcookie video visit UNILAD'S official YouTube site at www.youtube.com.
ABOUT HARRIET SUGARCOOKIE:
Adult performer, cam girl, model and lifestyle blogger Harriet Sugarcookie is the very definition of a 21st century porn star. The petite teen Asian beauty from London, England and self-described nerd has parlayed her fresh-faced girl-next door charm into an indie prestige lifestyle brand, Sugarcookie.com, chock-full of tech, film, fantasy football, free cam shows, pop culture, personal musings, advice columns and amateur hardcore reality porn with Sugarcookie's closest friends.
In the short time since the site's 2015 launch, which has already acquired an impressive 30,000 VIP members and over 300,000 monthly visitors, Sugarcookie.com currently stands as the leading adult site in the United Kingdom, and the bespectacled ingénue – and former awkward 'ugly duckling' – from London, England has since blossomed into an independent company boss who calls the shots on the production and distribution of every aspect of her site's personally-managed content.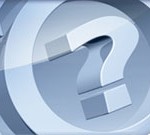 admin
Related Posts
United Kingdom – Sex-positive men's lifestyle brand Sugarcookie.com, polled its readers and found 1 in 3 people have been catfished and a huge number of […]

London, UK –  Sugarcookie.com, the award-winning lifestyle site for men, has just released a collection of advice articles that focus on personal growth and self-improvement, particularly […]

London, UK –  Harriet Sugarcookie announces the selection of Russian adult performer Lilu Moon as Sugarcookie.com's Miss Sugarcookie for March 2018. According to Sugarcookie, who chats […]

February 19, 2018

by

admin

London, UK –  Sugarcookie.com's Harriet Sugarcookie recently polled 2000 men and women to find out their private lurking habits on social media, with surprising – and not […]
Comments are closed.