December 21, 2017
by
admin
HarrietSugarcookie.com Announces Brand, Domain Name Change to Sugarcookie.com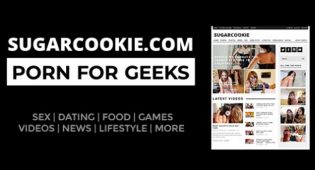 LONDON, UK –  The award-winning site Sugarcookie.com, formerly HarrietSugarcookie.com, has changed its domain name and brand image, while still fully embracing the top UK men's site's popular slogan, 'Porn for Geeks'.
According to founder Harriet Sugarcookie, "The idea behind the domain change was a long time coming, as the site has grown from a personal blog with my private adult content to more of a men's lifestyle magazine. Calling it Harriet Sugarcookie just didn't make sense anymore."
The decision was also based on Sugarcookie's desire to streamline the brand with an improved user experience, and better position Sugarcookie.com as a key player in online adult entertainment.
"The renaming is really exciting; it opens up so many new opportunities and helps Sugarcookie.com and our partners continue to grow," said Sugarcookie, adding it helps to have a shorter, "easier to search-for name," said Sugarcookie. "Like I finally have a name that fits on a T-Shirt!"
Sugarcookie.com is a provocative mix of the adult star's unique interests, with articles about pop culture, sex, sci-fi/fantasy films, fashion, advice, food and entertainment alongside homemade amateur porn video clips and cam shows… with monthly traffic regularly topping over 300,000 visitors, it's a lifestyle site for men unlike any other.
Visit Harriet Sugarcookie on her Facebook page at Facebook.com/SugarcookieMag and follow her on Twitter (@HSugarCookie) and Instagram (@harrietsugarcookie).
ABOUT HARRIET SUGARCOOKIE:
Adult performer, cam girl, model and lifestyle blogger Harriet Sugarcookie is the very definition of a 21st century porn star. The petite teen Asian beauty from London, England and self-described nerd has parlayed her fresh-faced girl-next door charm into an indie prestige lifestyle brand, Sugarcookie.com, chock-full of tech, film, fantasy football, free cam shows, pop culture, personal musings, advice columns and amateur hardcore reality porn with Sugarcookie's closest friends.
In the short time since the site's 2015 launch, which has already acquired an impressive 30,000 VIP members and over 300,000 monthly visitors, Sugarcookie.com currently stands as the leading adult site in the United Kingdom, and the bespectacled ingénue – and former awkward 'ugly duckling' – from London, England has since blossomed into an independent company boss who calls the shots on the production and distribution of every aspect of her site's personally-managed content.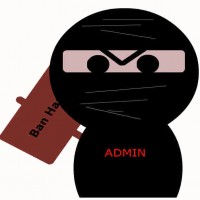 admin
YNOT Admin wields his absolute power without mercy. When he's not busy banning spam comments to hell he enjoys petting bunnies and eating peanut butter. He recommends everyone try the YNOT Mail (ynotmail.com) email marketing platform and avoid giving their money to mainstream services that hate adult companies.
Related Posts
United Kingdom – Sex-positive men's lifestyle brand Sugarcookie.com, polled its readers and found 1 in 3 people have been catfished and a huge number of […]

London, UK –  Sugarcookie.com, the award-winning lifestyle site for men, has just released a collection of advice articles that focus on personal growth and self-improvement, particularly […]

London, UK –  Harriet Sugarcookie announces the selection of Russian adult performer Lilu Moon as Sugarcookie.com's Miss Sugarcookie for March 2018. According to Sugarcookie, who chats […]

February 19, 2018

by

admin

London, UK –  Sugarcookie.com's Harriet Sugarcookie recently polled 2000 men and women to find out their private lurking habits on social media, with surprising – and not […]
Comments are closed.