iCushy, EPGBill to Sponsor European Summit for 8th Consecutive Year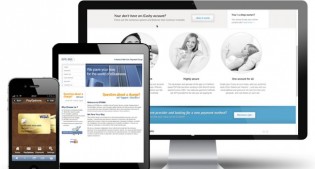 FRANKFURT, Germany (YNOT Europe Wire) – EPGBill, a certified internet payment service provider located in one of Europe's leading business and finance centres, will be a Supersized Sponsor of the The European Summit, taking place Sept. 24-27 in Budapest. This will be the company's eighth consecutive sponsorship of the conference.
"EPGBill, and me personally, has been to all The European Summit conferences since their very beginning," Chief Executive Officer Christian Diegelmann said. "From the very start in June 2009, we saw the enormous potential this new conference had to offer the global, and especially European, adult online industry and our company. That is why we decided to get involved in the event as a main sponsor, and we have supported it ever since.
"I heard from the organizers that they expect 600-800 people to be present at this year's Budapest event, which would make it the largest summit they have ever hosted," Diegelmann continued. "So, their overall trend is still intact. There will be a lot of new business waiting for EPGBill and iCushy once again."
According to Andreas Bischoff, chief executive officer for The European Summit, "Walter and I are very excited to have EPGBill.com as a sponsor on board again for this year's event in Budapest. They have been with us from the very beginning and definitely rank among our top two sponsors when it comes to their continuous support over the past eight conferences since June 2009."
If you would like to learn more about EPGBill and iCushy and the services they are offering, contact Matthias Gabler at sales@icushy.com, send a message via the TES networking app, or stop by the EPGBill / iCushy Business Lounge located on the Supersized Sponsors Show Floor. Alternatively, join them for an after-work drink at the Supersized Sponsors Happy Hour in the Buddha Bar Lounge on Sept. 26 from 21:30h until 22:20h.
About EPGBill
EPGBill operates a self-developed PCI-compliant payment gateway (Level 1) for Visa and MasterCard credit card processing. EPG's services range from credit card payment processing to alternative billing solutions (EU direct debit, AstroPay Card, etc.) and sophisticated payment gateway fraud protection tools. The company's payment gateway technology complies with the highest security standards in order to provide the best possible protection for both merchant clients and cardholders.
About iCushy
iCushy is an app for the mobile industry that enables consumers to pay online safely and conveniently while using their smartphone or tablet PC. Following a one-off registration, consumers simply select iCushy as preferred payment method within the checkout process of their selected online shop and trigger payment by entering a PIN or password.
Comments are closed.