Laura Cebrian Moves from Private to JuicyAds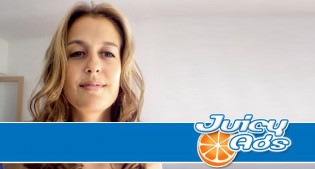 BARCELONA – Canadian adult traffic network JuicyAds has added Laura Cebrian to its team as a sales associate. Cebrian will focus on increasing JuicyAds' presence in the growing European market.
Immediately prior to accepting the new position, Cebrian served as business development and affiliate manager for Private Media Group. During her four years with Private, Cebrian lead the online team handling global traffic and worldwide performance analysis. Under her watch, incorporating search engine optimization in multiple languages helped increase Private.com's conversion rate by 20 percent, she said.
"I'm excited to join the dynamic JuicyAds team and look forward to further solidifying the brand as a global leader," Cebrian added. "JuicyAds has established itself as an industry innovator and trusted service provider. My goal is to continue to build on the brand's excellent track record worldwide."
Cebrian speaks English, Spanish and Italian, which will enable her to converse with many European clients in their native language, according to JuicyAds founder Juicy Jay. He considers that ability an enormous asset to a network that specializes in direct-buy ads on large-volume, international websites.
"Europe is growing and becoming a bigger market for North American companies," Jay said. "With Laura's multilingual abilities, vast industry knowledge and proven success with global online traffic conversion, she is the perfect candidate for handling JuicyAds' growing European business."
Cebrian may be contacted at her new email address.
For more information about JuicyAds, visit JuicyAds.com.
Comments are closed.