Le Wand Rolls Out Upgraded Version 2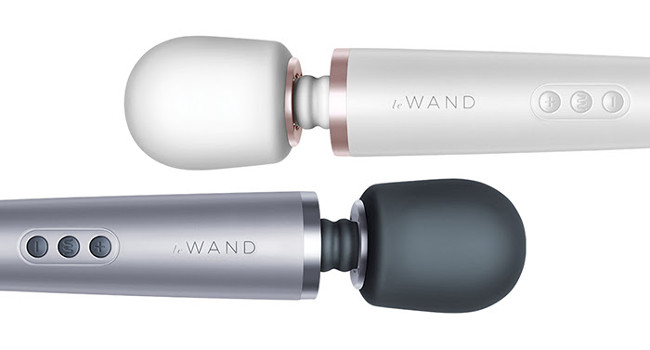 One of the immutable laws of commerce is that second-generation products improve upon their progenitors. That's the case with Le Wand Version 2, according to the creator.
The new iteration offers a greater range of vibration, allowing the wand to start at a lower speed and finish at a higher speed, using a motor that offers speeds in excess of 6,000 RPM.
Le Wand Version 2's new plug-and-play capabilities mean users don't have to wait for the product to recharge to enjoy it. Simply plug the vibrator into a wall outlet and proceed. A universal changeable adaptor includes U.S., U.K., E.U. and Australian plates.
Version 2 also features 10 click-through speeds. While exploring the various speeds, users may scroll both forward and backward to make their selection.
To make Version 2 more discreet than its predecessor, the new model incorporates an improved internal structure that makes it quieter while in use.
"Le Wand is dedicated to delivering a luxurious experience, and by enhancing its functionality, versatility and ease of use, Version 2 is sure to exceed users' expectations," founder and Chief Executive Officer Alicia Sinclair said. "We took careful consideration of customer feedback, and we think everyone will be pleased with the new and improved Le Wand Version 2."
The product arrives as a complete set that includes the rechargeable vibrating massager along with one multi-use, disposable texture cover, a convenient travel case and giftable packaging. Each Le Wand Rechargeable Vibrating Massager also comes with a one-year warranty.
For more information, visit LeWandMassager.com.
Comments are closed.