MojoHost to Attend TES as a Gold Sponsor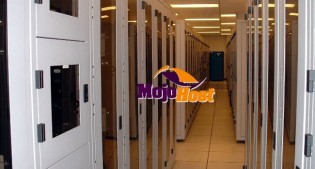 BARCELONA, Spain (YNOT Europe Wire) – March 5, 2014, marks the beginning of The European Summit's Spring conference in Barcelona. MojoHost is proud to be involved with as a Gold Sponsor for the third consecutive year and is excited to attend. The schedule is jam-packed and the attendee list is filled with major players in both the European and North American markets.
The European Summit is a leading business-to-business conference that continues to see attendance growth year after year. The conference has built a reputation for assisting companies such as Detroit, Michigan-based MojoHost by providing a reliable foundation to continue to build strong business relationships while abroad.
"Show coordinators Andreas and Walter are extremely organized, passionate and thorough when it comes to their events," said MojoHost Chief Executive Officer Brad Mitchell. "Furthermore, The European Summit is a positive conference to attend — hence our support as a gold sponsor."
Mitchell will be one of the panelists during the educational session "Keeping Your Business Going throughout the Economic Downturn," which will begin at 2 p.m. Thursday, March 6, in the Sert meeting room. He invites attendees to participate in a discussion that affects all businesses regardless of size.
The European Summit will run March 5-8 with a list of registered attendees topping 580 individuals.
Since April 1, 2002, MojoHost has focused on providing first-class hosting solutions, recently expanding its business model to include an alternative solution to content delivery networks with the product SendFaster. The company also recently opened a new collocation in Amsterdam to provide even better pipeline service and delivery.
To meet with a MojoHost representative during The European Summit, email scott@mojohost.com.
Comments are closed.