MojoHost Supports The European Summit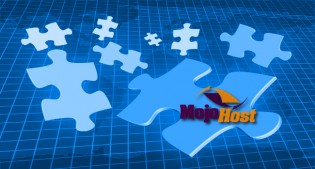 FARMINGTON HILLS, Mich. (YNOT Europe Wire) – MojoHost cannot resist being involved and continuing to show their support by signing on as a Gold sponsor of The European Summit. The show will run Sept. 24-27 in a new country this year. Previously hosted in Prague, this year The European Summit moves to Budapest — which only makes the event more intriguing, as a new location often means the potential for new faces.
MojoHost is excited to see what the change in location will bring.
"The European Summit has always proven to be a beneficial event for us to attend; hence, our continued support these past couple of years," said MojoHost Chief Executive Officer Brad Mitchell. "And now with a swanky new location, we're anticipating this event to top those thrown in the past."
Mitchell will speak on a panel about the technical considerations of hosting and content delivery for those looking to start a webcam site or who already have a webcam site but are struggling with day-to-day operations and delivery.
Others on the "How to Start Your Own Video Chat Site – 101" panel will address other aspects. All are highly educated and experienced and plan to answer questions relating to processing, development, traffic and, most importantly, where to find the talent.
"How to Start Your Own Video Chat Site – 101" will take place Thursday, 26 September, at 11 a.m. in the Sangha meeting room.
To schedule a meeting with MojoHost during the show, email Scott@mojohost.com.
For more information about MojoHost, visit MojoHost.com.
For more about The European Summit, visit TheEuropeanSummit.com.
Comments are closed.