Do National Porn Bans Work? Not Always.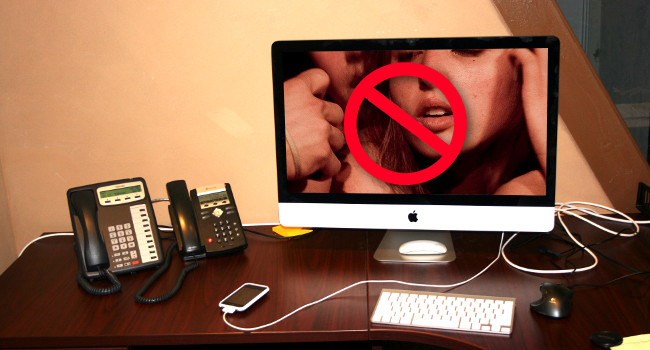 LONDON – The Digital Economy Bill under consideration in the U.K. would require domestic and foreign adult websites to meet strict age-verification mandates or risk being blocked by U.K. ISPs.
Perhaps netizens and porn purveyors shouldn't be so concerned about that. "Hundreds of millions" of users from areas in which internet porn has been banned continue to visit one tube site, according to a representative.
The spokesperson for xHamster, which claims to be the world's third largest adult site, said bans similar to the one being threatened by the U.K. government haven't always been as effective as censors would imagine. Porn filters can be circumvented without undue effort by those intent on viewing adult content.
As evidence, xHamster spokesman Alex Hawkins pointed to the company's server logs, which indicate more than a few 2016 visitors from notoriously censorious countries.
India: 655,039,182
Thailand: 125,214,402
Turkey: 95,447,737
United Arab Emirates: 83,401,435
Russia: 73,545,085
China: 60,841,625
Malaysia: 42,257,057
Kazakhstan: 11,045,297
Iran: 8,486,277
That's not to say bans don't disrupt user behavior, Hawkins noted. Traffic from Russia initially dropped by 69.6 percent in the three months following a ban enacted in April 2015, and traffic in India dropped by 39.2 percent following that country's ban of the site.
"Despite the best attempts of censors, users are finding their way to xHamster using web-based proxies, [virtual private networks] and networks like Tor," Hawkins said. "Unlike political bans, porn bans may have the opposite of the intended effect by pushing otherwise apolitical citizens into networks that bypass government blockades."
In fact, after the U.K. instituted an "opt-in" adult content system in 2014, requiring users to request their ISPs allow them to access to adult material, xHamster saw traffic to the site increase, according to Hawkins. He said the U.K. is the third-largest source of traffic to the site.
But such bans have a disproportionate effect on older users, women and those using shared family or institutional networks.
xHamster plans to launch a campaign asking users in the U.K. to sign a petition asking Parliament to repeal the Investigatory Powers Bill, a wide-ranging companion to the Digital Economy Bill that allows the government to monitor users' internet habits.
Comments are closed.