Online IPS Goes Full Throttle at YNOT Grand Prix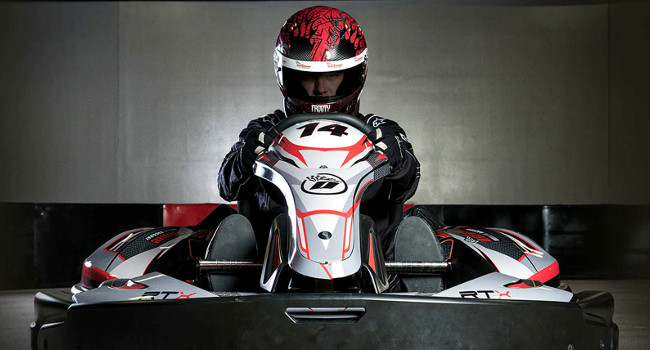 Online IPS will put the pedal to the metal at the YNOT Grand Prix that will open this year's Phoenix Forum. In addition to sponsoring the race, we heard through the grapevine the company plans to award some nifty, unexpected prizes.
The race will mark the public debut of Online IPS's newest sales executive. Brendan Mahar recently joined the team as vice president of sales and marketing. He possesses a long and strong history in e-commerce banking, according to his resume, and he said he's looking forward to making a good impression with adult industry stalwarts at both the race and the show.
Key executives from Online IPS's family of acquiring partners will join Mahar and the rest of Online IPS's top brass at the Phoenix Forum show.
"I'm finding this really is a closeknit industry, and so we wanted to really show our recognition of that by sponsoring one of its most loved events, the YNOT Grand Prix, and adding a little something extra for the standout competitors," said Mahar.
The Online IPS team will hand a unique prize to the winning driver, along with the company's compliments. What's more, Online IPS will raffle off several other unusual prizes that are guaranteed to delight the crowd.  It's all in keeping with the fun-loving spirit of the race. But make no mistake: The Online IPS team also is looking to compete and win on the track of ecommerce merchant services.
The company will share insights about the latest developments in the changing European Union regulatory landscape with VIP clients and others during the Phoenix Forum. With the rules shifting for merchants with accounts in the EU, it's a critical time to get good advice, Mahar said.
"Our key executive staff will be on hand for the entire show, so it's a good opportunity for merchants to learn details of Online IPS's unique new European acquiring solutions and discover our full range of regional PSP and direct acquiring solutions in the U.S., Canada, Latin America and beyond," he said.
Online IPS has built a longstanding reputation for enabling merchants to maximize global revenue potential with its wide range of local currency options and region-specific payment systems, geographic IP targeting and executive-level support, including consolidated reporting and flexible funding. With a single gateway connection, merchants can reach banks from the Americas throughout Europe and Eastern Europe.
Online IPS offers both direct accounts and fully registered payment service provider (PSP) accounts with select international acquirers.
Key members of the company's executive and management team are available to talk to merchants about their full range of services, from acquiring solutions based in all the key regions and markets to cost-effective custom gateway facilities.
To connect with Online IPS during the show, contact sales@onlineips.net, visit OnlineIPS.net, or ask YNOT's Jay Kopita to make an introduction.
Comments are closed.