Parisian Intimate Cosmetics Find U.S. Distributor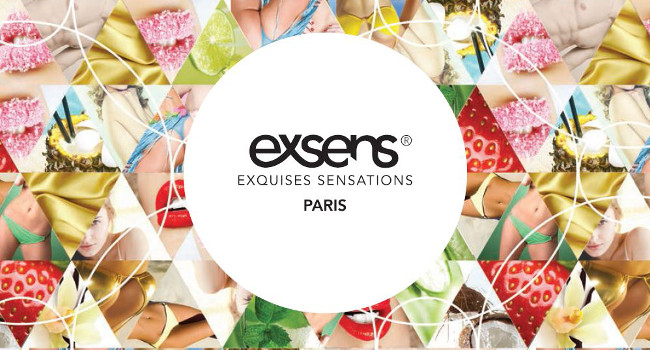 PARIS – Parisian sensual cosmetics brand Exsens has named Entrenue the exclusive U.S. full-line distributor for its series of sensual products.
From gourmet massage oils to kissable lip glosses, Exsens develops body-safe formulas following Europe's strict cosmetic manufacturing guidelines. At the center of the line is a signature series of warming massage silicone and aloe vera lubricants for a silky glide and oils in tropical flavors that intensify in sensation with mouth-to-skin contact. Adorning each bottle is a delicate glow-in-the-dark strip that makes them easy and convenient to locate during intimate moments in the dark.
Also in the line is glittering Glamorous Oil with a light almond scent that kisses the skin for a sexy glow and strawberry-scented Hot & Cold Lip Gloss.
"Exsens products have a unique spirit to them that we've never seen before, and when we learned of their high quality standards and French-made formulas, we had to have the full line," Entrenue President Joe Casella said. "Exsens products are silky smooth, never sticky, and are free of sugars, parabens and phenoxyethanol while managing to emit incredibly delicate flavors and scents.
"Their thoughtful packaging almost radiates off of shelves to hook shoppers as they browse and offers an extremely convenient and clever way to find each bottle in the dark," he continued. "Esxens is a must-have for every adult store's body-care, lubricant and massage inventory."
All Exsens products are developed and produced in a state-of-the-art cosmetics facility in Aix En Provence, France, and comply with Medical Device European Regulations, European Cosmetics Regulations and Current Good Manufacturing Practices.
Comments are closed.