Partner Releases a Whale of a Sex Toy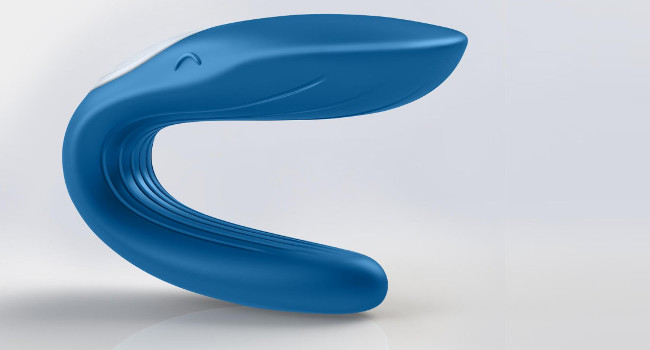 BIELEFELD, Germany – As anthropomorphic toys go, Partner's new Whale vibrator is about the cutest non-marine cetacean we've seen. Designed for couples, this Whale doesn't mind captivity. In fact, the little critter is right at home between partners during intimate moments.
The streamlined vibe's body-safe silicone exterior houses two motors. One end of the slim, flexible device fits inside the female partner. The other rests against her clitorus. During intercourse, the unique shape allows the product to stimulate both sexual partners at the same time.
Set for release in April, the Partner Whale will be available in blue at a manufacturer's suggested retail price of $49.99.
For more information, visit PartnerToy.com.
Comments are closed.