Vibe for Couples Heads to European Distributors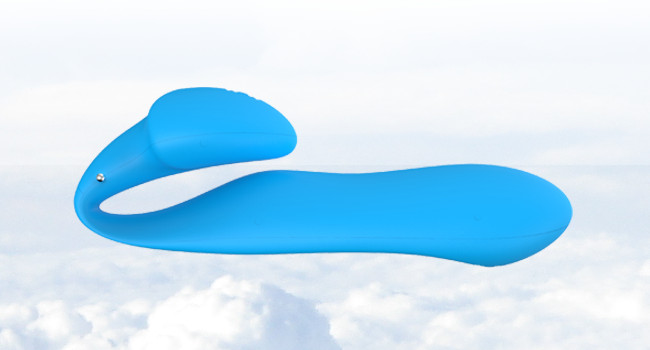 BRIDGETOWN, Barbados – After a successful European debut at EroFame in October, a vibe that promises to provide simultaneous pleasure for male-female couples, is on its way to European and Australian distributors.
The Lovers' Dream, manufactured by Blue Dreams Global Inc., is a dual-function sexual aid with two internal motors and one external clitoral vibe. The product is lubricated and inserted into the woman before intercourse. Thanks to the product's unique shape, the male partner is able to enter and fit into a concave recess along the device's bottom side.
According to Blue Dreams founder Lawrence Mark, the rechargeable vibrator not only makes the woman feel tighter, but also allows the couple of share three vibrating modes.
Patented in 37 countries, Lover's Dream carries a manufacturer's suggested retail price of €166. The product is expected to be available Dec. 21 from Orion, SCALA Playhouse and S&T Rubber in Europe and Lonbrook in Australia.
U.S. distributors will receive the product in January.
Comments are closed.