pjur Launches SPA Range in Russia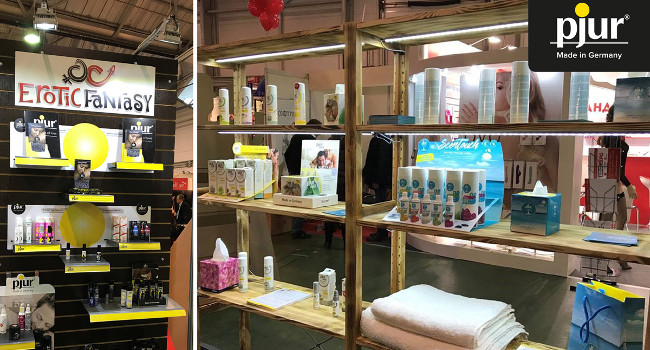 WASSERBILLIG, Luxembourg – pjur Group's new SPA ScenTouch collection of intimate lotions created a stir in Europe and North America when it launched in September. Now, the excitement has spread to Russia.
pjur's Russian distribution partner of 10 years, Erotic Fantasy, introduced the line Oct. 20-22 during the eighth-annual EroExpo in Moscow. Response was swift and positive, according to Erotic Fantasy Chief Executive Officer Andrew Khvostov.
"Visitors were bowled over by the pjur SPA innovations," he said. "Customers were particularly impressed with the great quality and pleasant fragrances. The presentation was a complete success."
The delicately fragranced massage lotions Cherry Dream, Strawberry Summer, Vanilla Seduction and Melon Breeze, as well as the non-perfumed version pjur SPA ScenTouch Neutral Way, do not leave greasy residue on the skin because they do not contain oil, silicone, fat or water. Unlike conventional massage products, they let the skin breathe.
More about pjur and the new products is available at pjur.com.
Comments are closed.