Pjur love – Gives You More Knowledge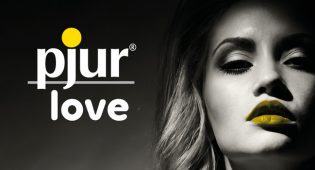 Luxembourg, Belgium – Pjur is continuing its drive to provide enhanced customer support. A few days ago, the pjur group and Key Account Manager Stefan Daniel visited EGO specialist stores and Orion in western and northern Germany.
The product training sessions held at Orion's store in Flensburg and the EGO stores in Bokel, Schwarmstedt, Herne and Oberhonnefeld were extremely successful. "The response was amazing. The employees were extremely interested in our portfolio and wanted to find out more about the differences between our products and our sales techniques. Our pjur serums and sprays and our pjur Toylube proved particularly popular," explains Stefan Daniel.
Jens Jessen, Managing Director of specialist retailer EGO was delighted with the training: "Thank you pjur for the great service, we really appreciate it. Product training sessions are always a great opportunity to get background information and the exact differences between products. pjur manufactures premium products – which is why they are the perfect choice for our stores. We really enjoyed the visit from pjur and will definitely repeat it in future – after all, you never stop learning."
In line with its "gives you more" campaign, pjur will be making more visits to customers this year. The group has already planned upcoming courses for customers in Hong Kong and Australia.
If you are interested in product trainings, contact your Account Manager or send an e-mail to
info@pjur.com.
You can find out more about pjur and the "gives you more" campaign at www.pjurlove.com.
Comments are closed.