Promote Lifestyle Sites, Earn a $200 Bonus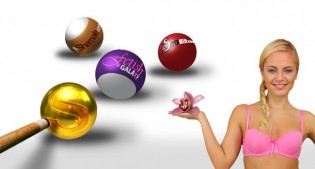 CYPRUS – PussyCash's newest promotional campaign enables affiliates to receive a $200 bonus for sending new sign-ups to its popular lifestyle sites: Shemale.com, FetishGalaxy.com and Supermen.com.
Affiliates qualify for the bonus by sending a combined total of six sign-ups to at least two of the sites. The bonus will be paid in addition to affiliates' usual earnings for sign-ups.
Each lifestyle site pays $150 per sign-up with no targets, minimums or limits; up to $3 per lead (based on geographical location), for users' verified email addresses, or a 35-percent recurring revenue share.
In addition to the three lifestyle sites, PussyCash promotes a variety of other popular online destinations including ImLive.com, its flagship webcam phenomenon; Sexier.com, a popular webcam site; and Phonemates.com.
PussyCash also powers the white-label generator WebcamWiz, which allows affiliates to create their own state-of-the-art webcam sites for web, mobile and tablet traffic.
Comments are closed.