Riepen Leaves FreeOnes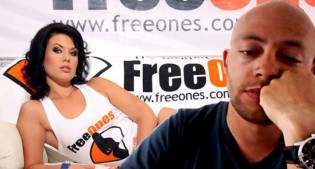 ZEIST, Netherlands – Roald Riepen, who for the past eight years has served as managing director for massive online babe directory FreeOnes, has resigned from the company in order to accept a position with affiliate program PayServe.
"After working with FreeOnes for eight years and giving everything I had to make it the best I possibly could, I was ready for something new," Riepen noted in a statement released late Friday. "The past half year I had a feeling deep inside that if I came across a good opportunity, I'd grab it.
"Six weeks ago that opportunity came up when PayServe showed serious interest in me for their marketing director position," the statement continued. "[Parent company] IMC has a great portfolio of interesting adult products, and I'm really looking forward to getting started and working with their team.
"I want to thank FreeOnes for the eight great years, and I wish them all the best in the future," Riepen concluded.
Riepen will assume his new position with IMC Nov. 1. In the meantime, he said, he will remain with FreeOnes to ensure a smooth transition for the latter's new management.
"I would like to thank Roald for his dedication and loyalty to the site and putting his passion into it during all the years he worked for [FreeOnes parent company] Funix BV," said founder and owner of the parent company Maurice.
Maurice also said Funix BV is actively seeking a replacement for Riepen. The position will be based in the company's Zeist, Netherlands, headquarters. A call for applications, including job description, requirements, contact information and other details, is here [in Dutch].
Comments are closed.