New Affiliate Program Promotes Sex-in-Public Site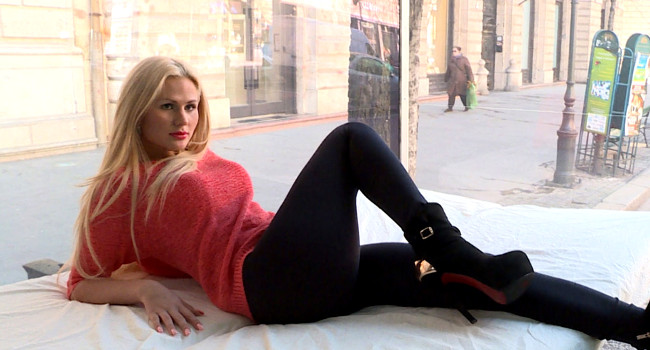 BUDAPEST, Hungary – BoxxxCash, a new affiliate program promoting the sex-in-public site BoxTruckSex.com, has launched.
"BoxTruckSex.com offers a creative spin on public sex that isn't seen anywhere else," co-founder Steven Kudo said. "Utilizing a truck outfitted with one-way mirrors, all scenes show the passionate couple in the midst of sex while the viewer and couple can see the strangers walking the busy city streets around them. Shot using a single video camera, the constantly engaged angle is designed to put the viewer right into the middle of the action."
Kudo said he developed the site because he "wanted to create a regal place that would be exciting for the stars during the shoot and the viewers who watch the shoot afterwards."
All of the content is shot-in house by the site's founders.
The affiliate program pays a 50-percent recurring revenue share or $20 per sale, plus a 5-percent override on the commissions of webmasters affiliates refer to the program. Earnings are distributed twice a month via check, Paxum or domestic wire transfer.
"Utilizing the ever-popular NATS system for affiliation, BoxxxCash allows affiliates to promote BoxTruckSex's unique content in a way that's already familiar to them," Kudo said. "To assist affiliates in their campaigns, we offer a large selection of banners in various varieties: static, animated, explicit and non-explicit. Free hosted galleries, zip-file photos and downloadable videos are also provided for simple campaign use for affiliates."
For more information, visit BoxxxCash.com.
Comments are closed.